Indian Hammered Copper Mughlai Rice Server - Small
9 (7) inches - 10 oz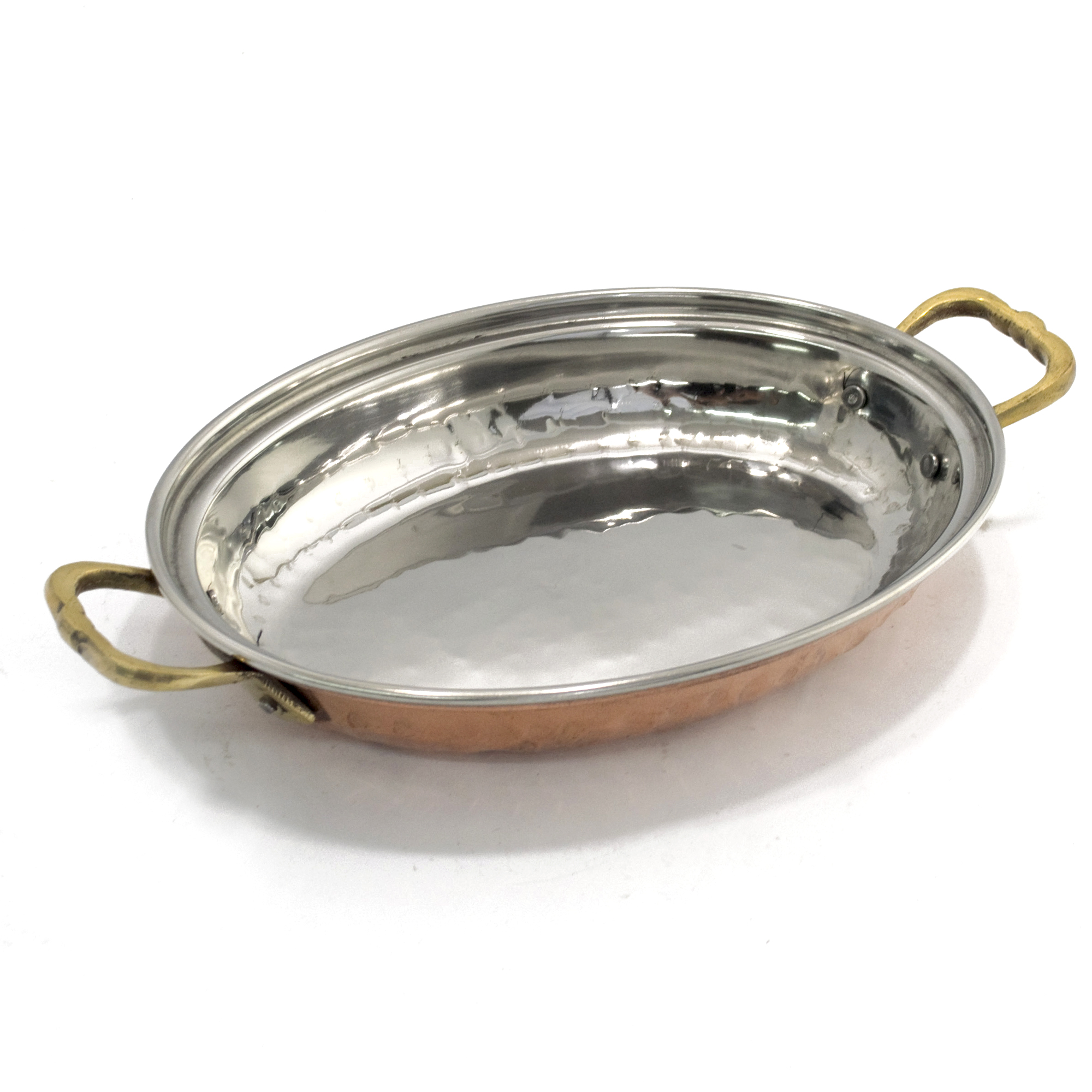 Products

Base price for variant:
$13.99
Salesprice with discount:
Sales price without tax:
$13.99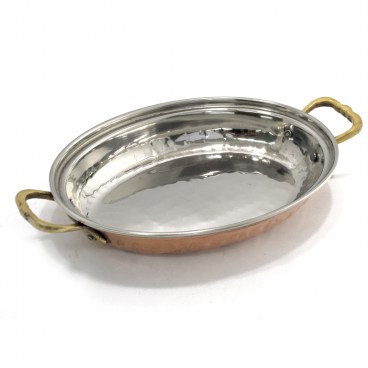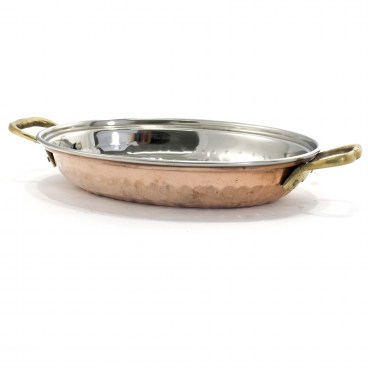 Description
This Hammered Copper Muglai Rice Server allows you to serve your table in style just as back to the times of Mughal Empire. Length 9 inch (including handles), Width 5, Height 1.5, Interior Length 7 and Capacity 10 oz (filled comfortably without overflowing). It is hand-crafted with two layers of metal which actually help to preserve the dish hot for a long period of time. The inner layer is made of the highest quality stainless steel, with the outer layer made from copper which is hand hammered in a uniquely Indian style giving the dish an added beauty. Will last many years with proper use and care (each piece comes with a product information sheet outlining the Uses and Care for the product).
Related Products
Units in box: 1
Reviews
There are yet no reviews for this product.