Enameled Paella Pan - Mini
10 cm - mini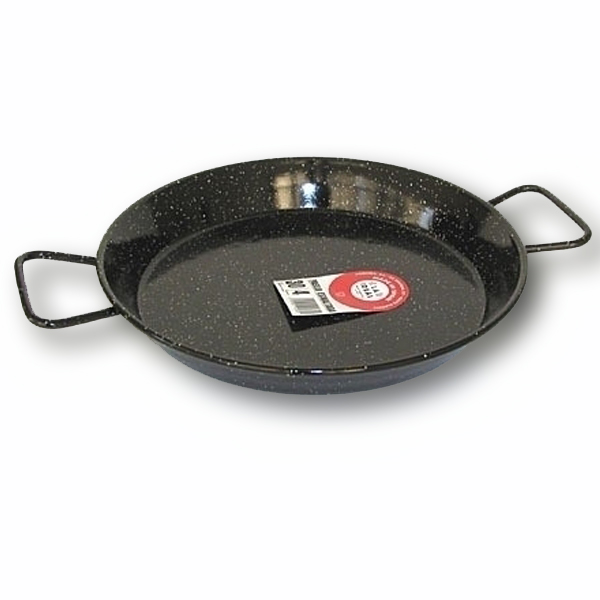 Products

Base price for variant:
$6.95
Salesprice with discount:
Sales price without tax:
$6.95
Description
Imported from Spain and made from enameled steel, this Paella Pan is the perfect for making and serving delicious paella. Diameter 10cm/3.9inch, servings: mini. The enameled pans are made of steel and coated with black and white speckled enamel giving the ease of care and rust proof qualities of stainless steel pans but at a fraction of the price. Cleaning is a snap requiring only soap and water. Their performance is equivalent to the carbon steel or stainless steel pan. The pan can be used on a stove top, oven, gas barbeque grill or open flame. For best results, it can be used over a paella burner (also available for purchase). Will last many years with proper use and care (each piece comes with a product information sheet outlining the Uses and Care for the product).
Related Products
Reviews
There are yet no reviews for this product.