Ethiopian Clay Tibs Serving Plate with Burner - Small
Small - 8 oz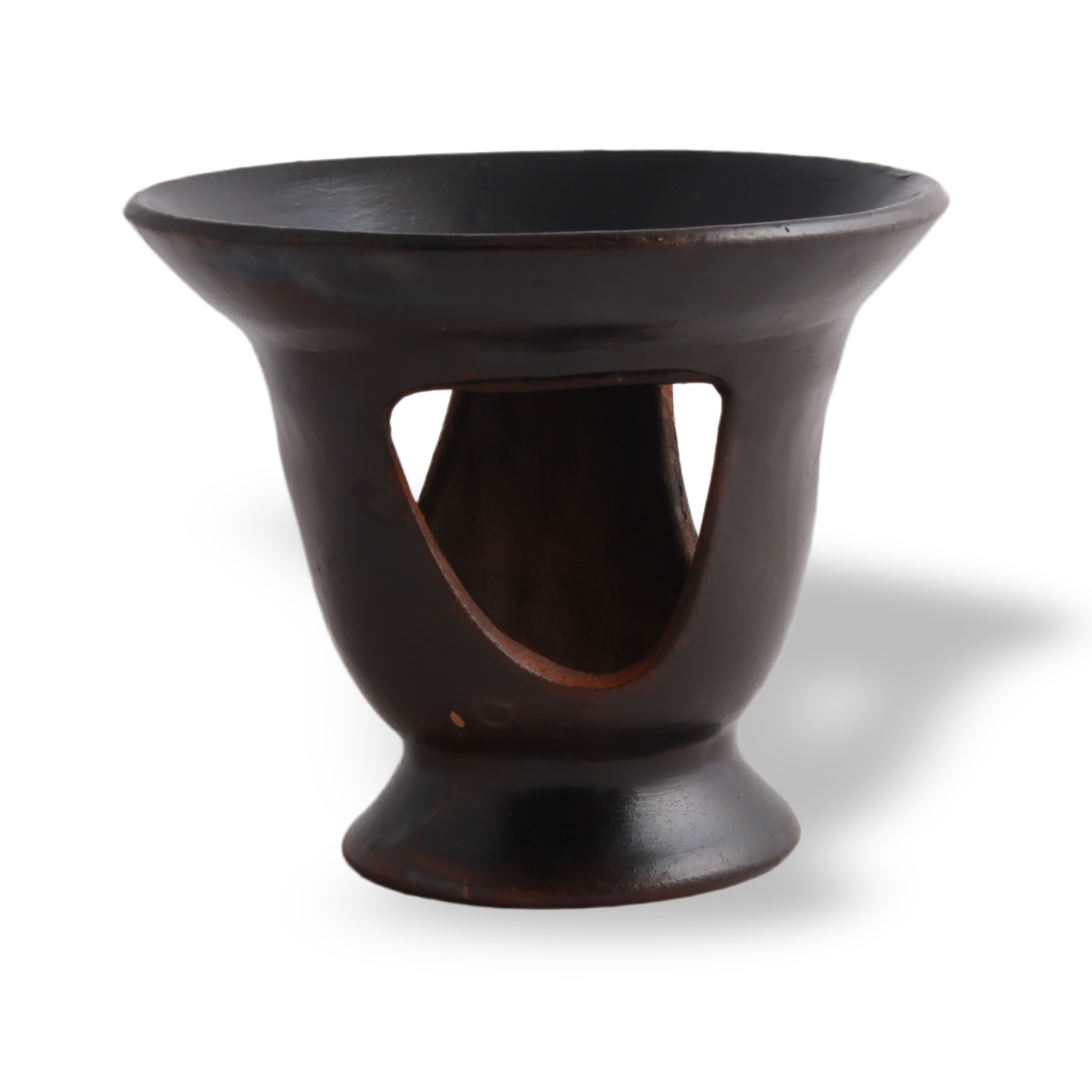 Products

Base price for variant:
$44.95
Salesprice with discount:
Sales price without tax:
$44.95
Description
Our Authentic Ethiopian Clay Tibs Serving Plate is a very traditionally vessel for serving Tibs, one of the cooler Ethiopian dishes.  The Clay Serving Plate is a shallow plate atop of a hollow stand where charcoal or other fuel can be places to keep food on the plate warm and measures 6.5 inches in diameter and 6.5 inches high.  Our Clay Tibs Serving Plates are hand crafted by our artisans in Ethiopia. Each piece is totally unique and may have markings and slight imperfections.  However, these imperfections do not compromise the aesthetics or functionality of the pieces and are considered normal and to be expected. Please note that the Tibs Serving Plate is fragile and must be handled with care to prevent breakage. The plates are handcrafted of unglazed clay, and totally free of lead or other toxic materials 100% Eco friendly and truly rustic.
Related Products
Units in box: 1
Reviews
There are yet no reviews for this product.