Indian Grinding Stone - Ammikallu
16 inch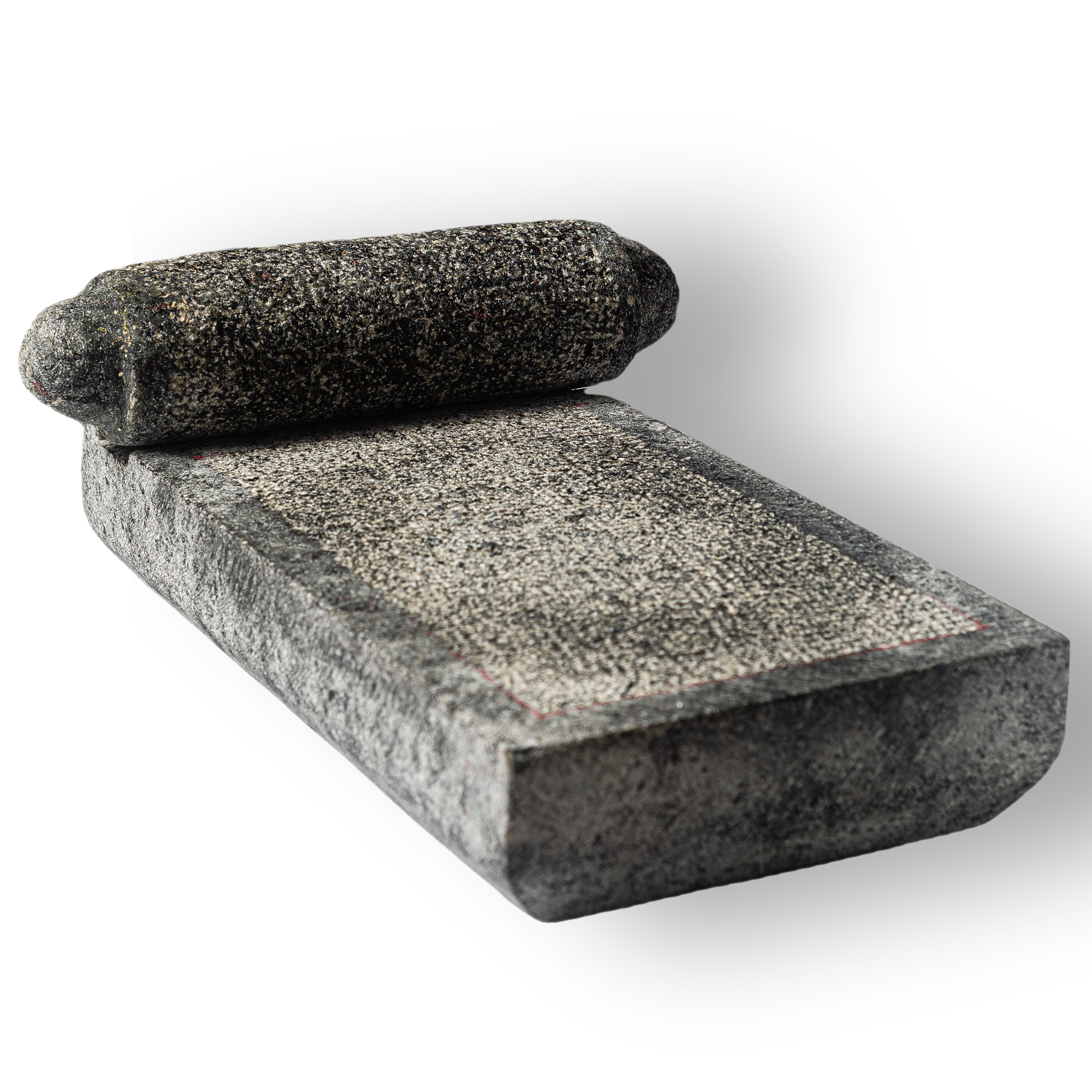 Products


Base price for variant:
$153.95
Salesprice with discount:
Sales price without tax:
$153.95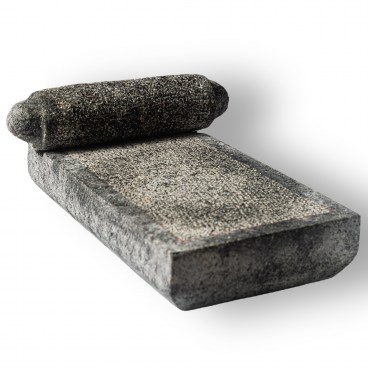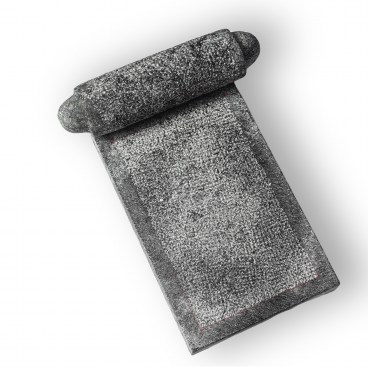 Description
The Ammikallu, also known as ammikal, ammi kal, or sil batta, was the grinding tool of choice in South Indian Villages before the food processor era began. The ingredients are placed on the surface of the flat stone and a cylindrical stone is rolled back and forth to grind the ingredients to obtain a thick paste, unlike with a mortar and pestle where the ingredients are more pounded. The fresh masala (blend of spices) prepared on ammikallu has a unique, earthy flavor that is unbeatable!
Be prepared for a heavy implement. The stone alone is 40 lbs. and the pestle (batta) is 7.5 lbs. It is important to note that this Ammikallu is made of the finest karungallu (granite) stone and hammered by hand and not a cheap imitation. The stone is 16 inches in length, and is 9 inches wide, and the roling pin is 12 inches in length and 3 inches in diameter.
Related Products
Units in box: 1
Reviews
There are yet no reviews for this product.