Indian Hammered Copper Mughlai Rice Server - Large
11 (9) inches - 18 oz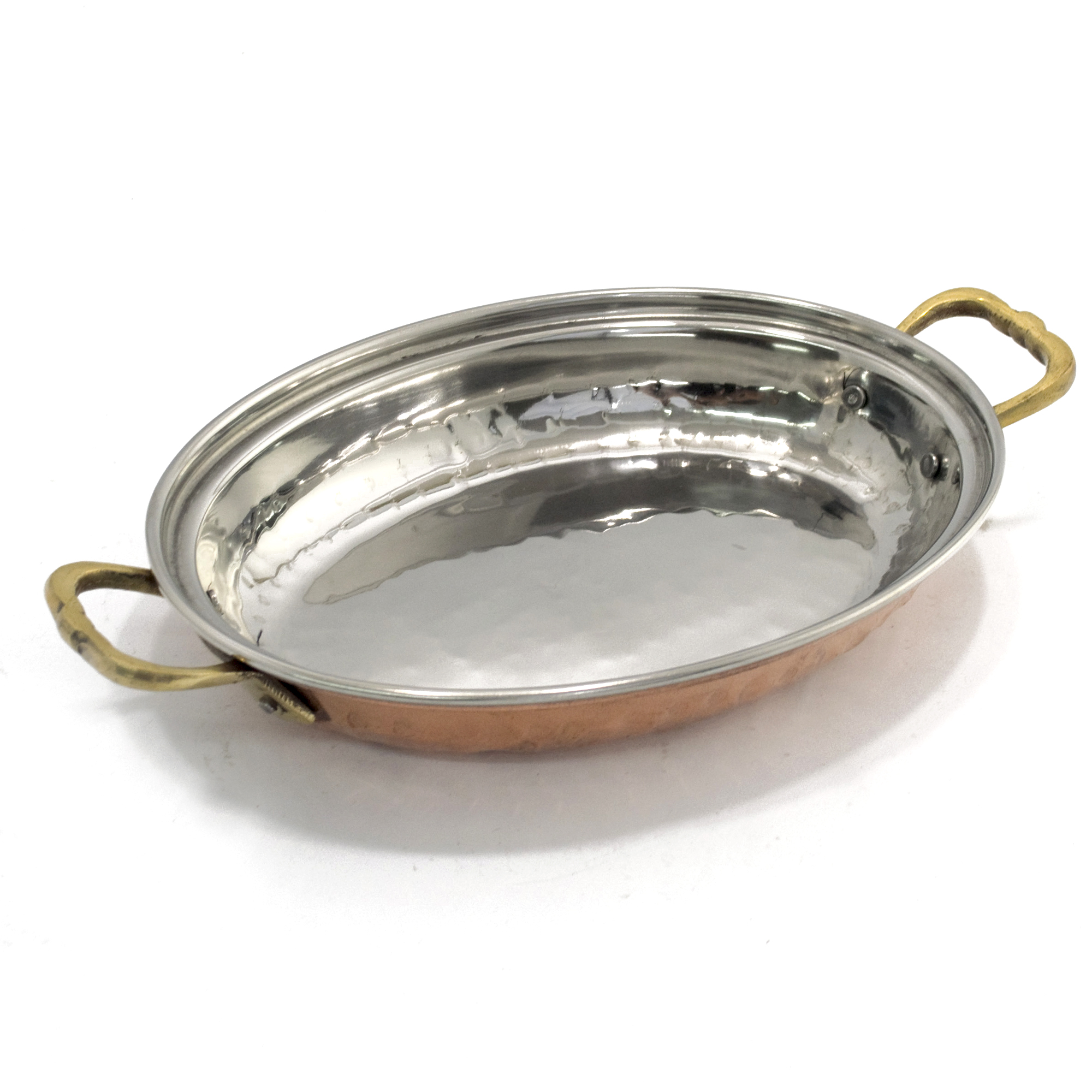 Rating: 3.5/5

Products

Base price for variant:
$20.99
Salesprice with discount:
Sales price without tax:
$20.99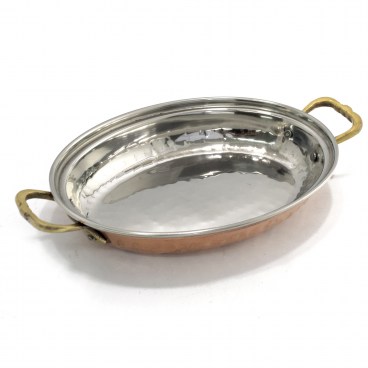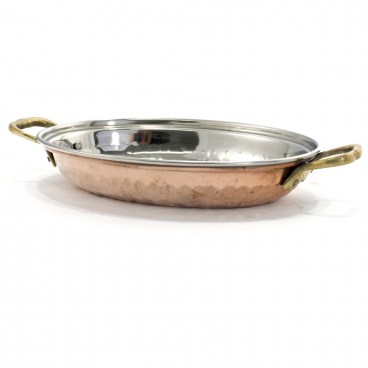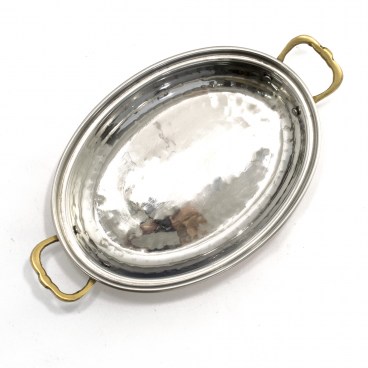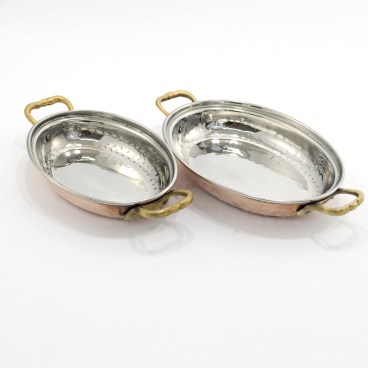 Description
This Hammered Copper Muglai Rice Server allows you to serve your table in style just as back to the times of Mughal Empire. Length 11 inch (including handles), Width 6.5, Height 1.5, Interior Length 9 and Capacity 18 oz (filled comfortably without overflowing). It is hand-crafted with two layers of metal which actually help to preserve the dish hot for a long period of time. The inner layer is made of the highest quality stainless steel, with the outer layer made from copper which is hand hammered in a uniquely Indian style giving the dish an added beauty. Will last many years with proper use and care (each piece comes with a product information sheet outlining the Uses and Care for the product).
Related Products
Units in box: 1
Reviews
Wednesday, 12 April 2017
beautiful work, beautiful vessels but small!!! even the extra lareg I was expecting serving dishes
kathy gori