Palayok - Filipino Clay Pot - Medium
2.0 qt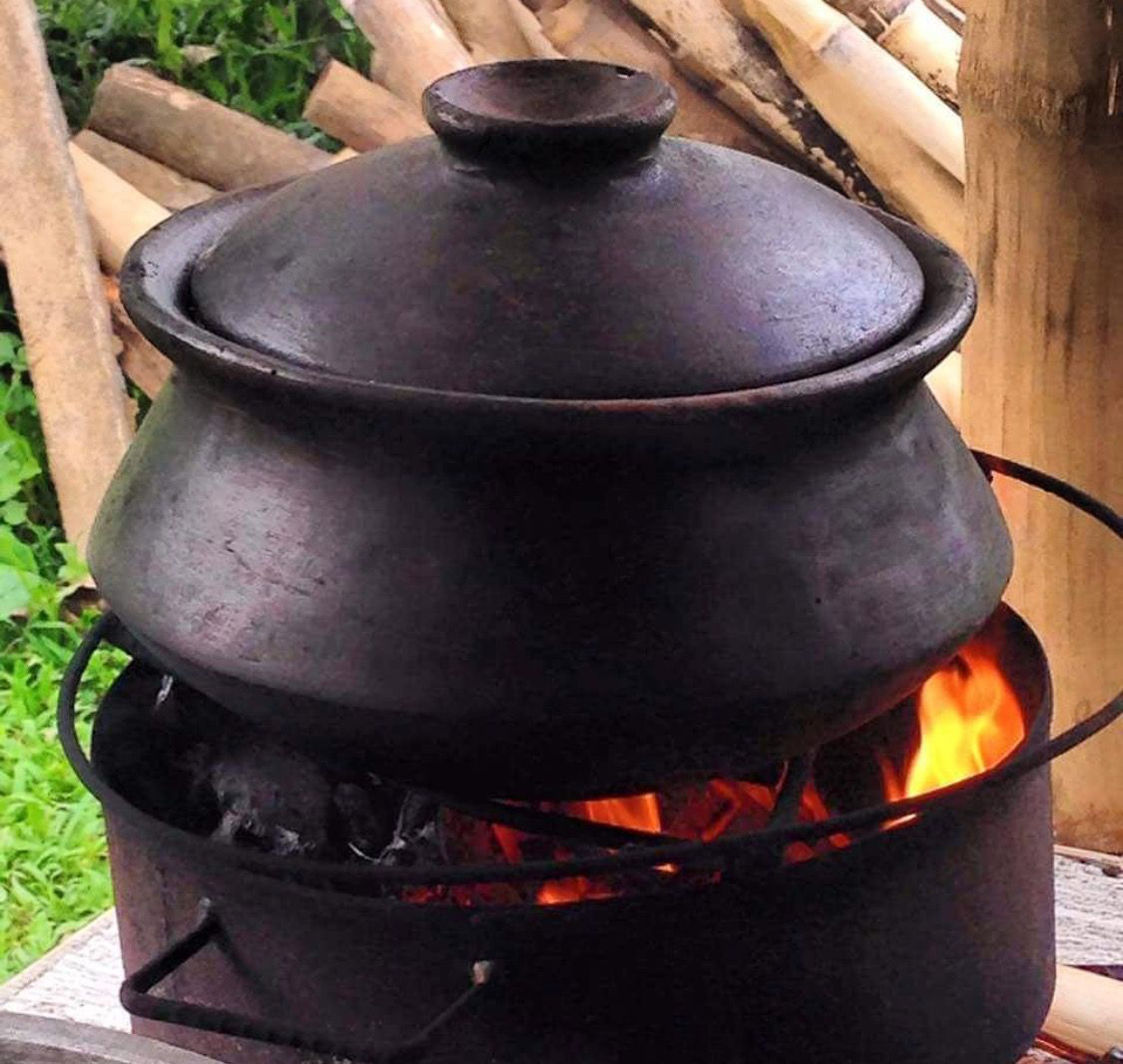 Products

Base price for variant:
$55.95
Salesprice with discount:
Sales price without tax:
$55.95
Description
The Palayok is an unglazed clay pot used in traditional Filipino cuisine. It is great for making native Filipino soups and stews such as Kare-kare, and its beautiful rustic black finish and woven bamboo ring it comes with makes for a great presentation for family style service. The round shape is better suited for gas ranges or open fire as the flames travels up the sides and evenly distributes the heat, however they can be used on electric and glass stovetops, especially if used with a wok ring (sold separately).
Related Products
Units in box: 1
Reviews
There are yet no reviews for this product.