Mexican Lidded Cazuela - Terracotta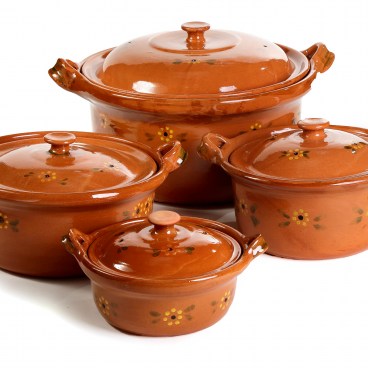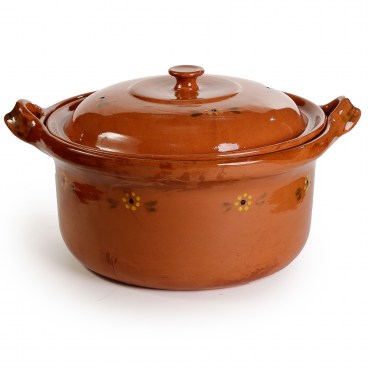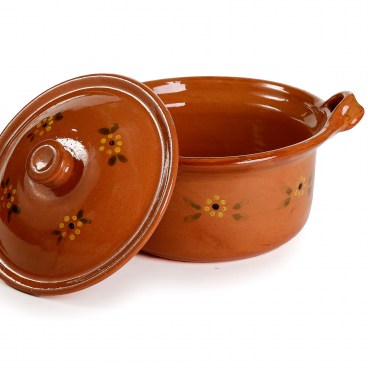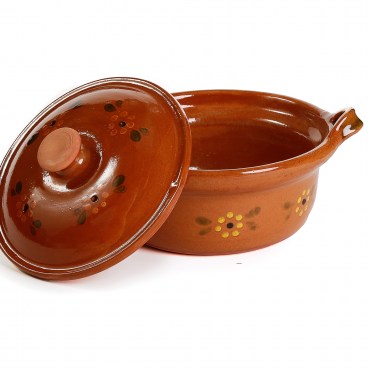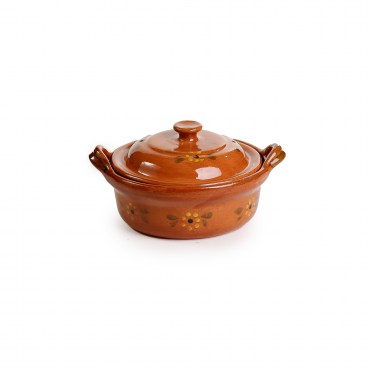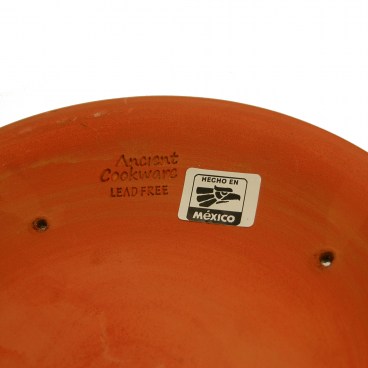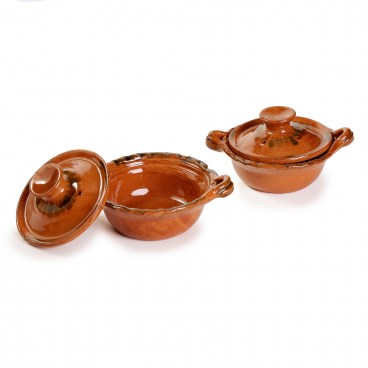 Description
About the piece

Care and Use

Curing

How they are Made

Recipes
Related Products
Reviews
Tuesday, 18 October 2016
Heavy duty, will be used again and again. Keeps hot food warm for a long time.
Frances Gibbs
Wednesday, 12 October 2016
Very good quality and durable clay pot.
Aaron T.
Wednesday, 01 June 2016
Very functional but I probably need something that has a tongue so it doesn`t splatter on the side when I pour in another container.
R. G. Cruz
Tuesday, 02 February 2016
I always wanted to have a clay cazuela, and the ones I`ve seen at Hispanic markets don`t have the quality as this one. This medium size cazuela is perfect for a four people meal. Interior measures 9 inch wide by 5 inch deep.
Cleancutguy
Saturday, 04 July 2015
love it
BD Hende
Thursday, 07 May 2015
We are retired and are home most of the time. We`ve started having beans and rice on the stove every day as a way to have "fast food" at the ready. After researching the best way for us to accomplish this, we decided on the cazuela. This one is a little large for the two of us, but it works perfectly and on the occasions where we are making soup or are serving more than two people. And I use it to soak and cook small amounts of fresh beans. We really love it. We had a question about a small imperfection in the lid and the folks at Ancient Cookware got back to us immediately. We have great confidence in them.
Cheryl
Monday, 04 May 2015
Exceeded My expectations!!! They arrived on Time..Not Broken! Can`t wait to serve Hubby some of His favorite Meals!
Sandy Pyle
Friday, 13 February 2015
Lovey pot!!!! Service was great!! Very pleased....
Lulabell838
Friday, 28 November 2014
I love cooking in this, would advise everyone to have at least one of these, super moist foods and casseroles come out of the oven so tender and full of flavor, easy to clean...just love this piece, looking forward to having more.
Davette
Tuesday, 30 September 2014
Nice
Juan Oyola
Saturday, 21 June 2014
I gave it a 5 star rating just love it. Cooked Carribean curry,Lentil and sweet potato soup and oh my was it ever good. Will use this pot alot........
Virginia S. Alegria
Monday, 18 November 2013
After only a few uses, it smells as though I have had it for years, like an old dutch oven. I like the way that the small holes in the lid allow it to steep things without them turning glurpy or soupy. When it comes to cooking tomatoes down to a thicker stock, this is the best pot that I own.
Ludus Societus