Mexican Lidded Cazuela - Terracotta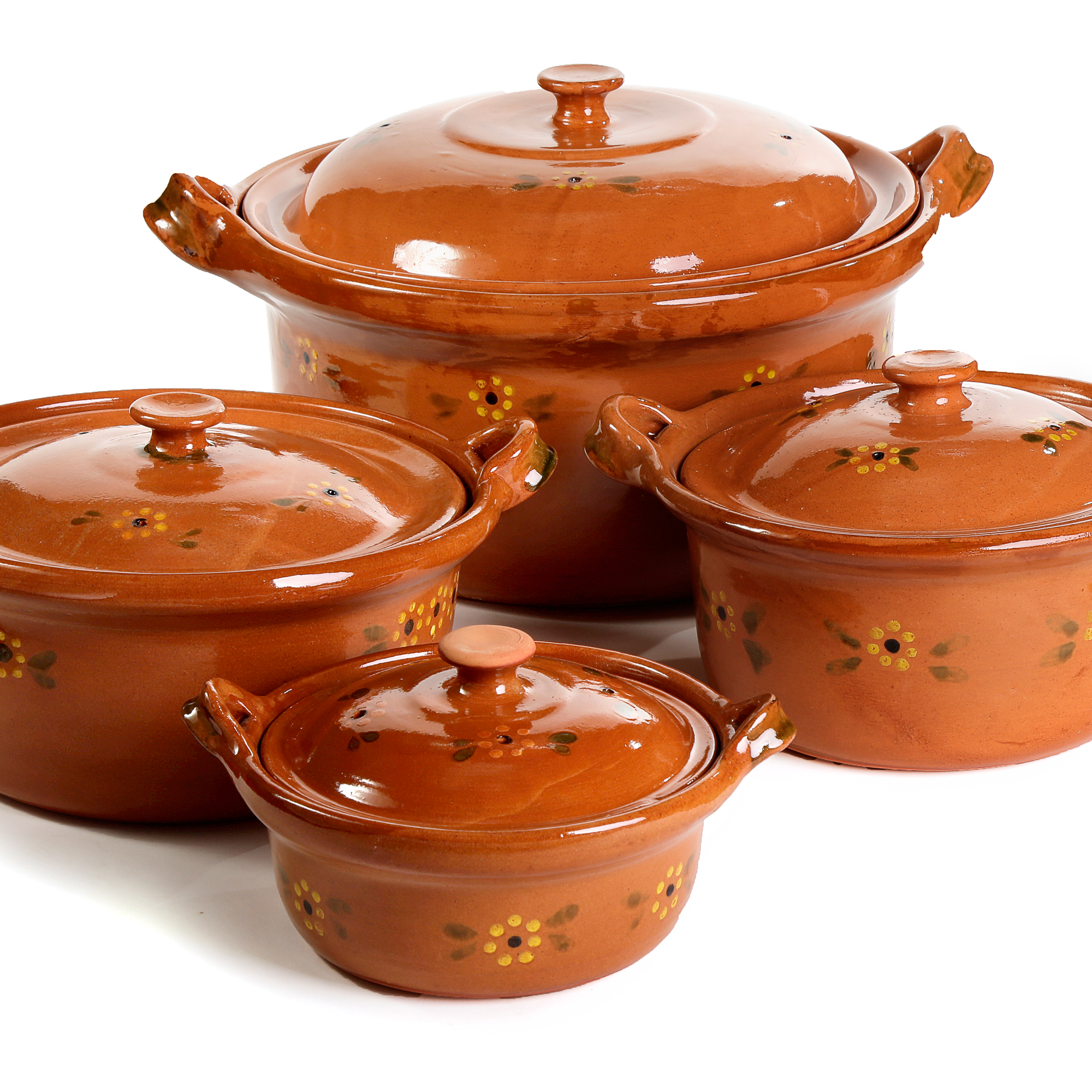 Rating: 4.92/5

Related Products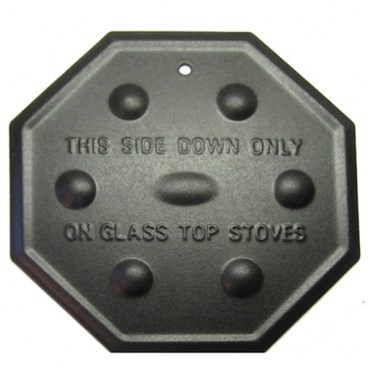 Heat Diffuser

Heat Diffuser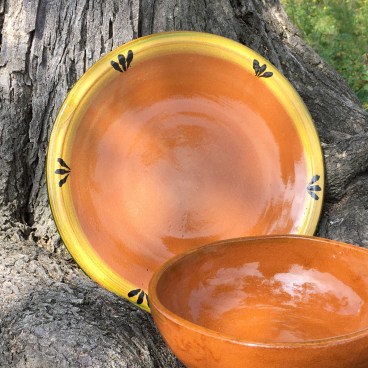 Mexican Clay Plate - 10 inch Trefoil Design
Products

Related Products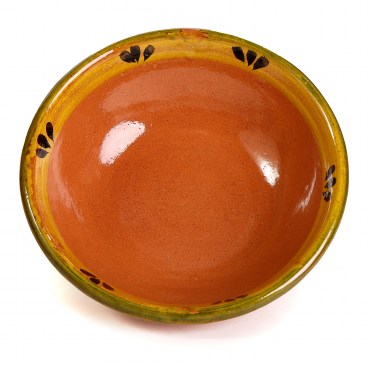 Mexican Clay Soup Bowl - Trefoil Design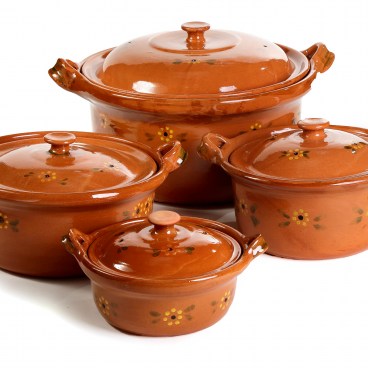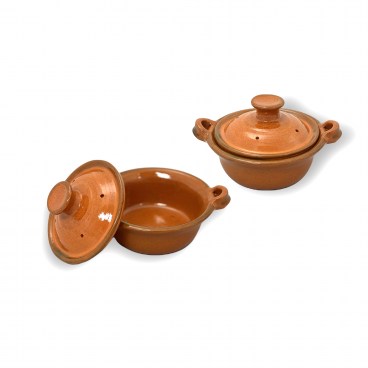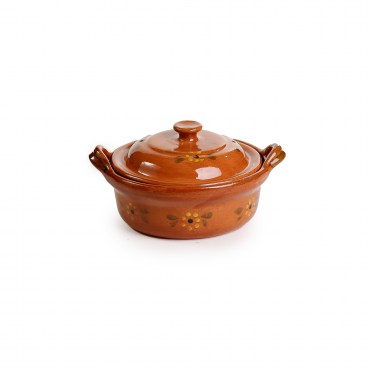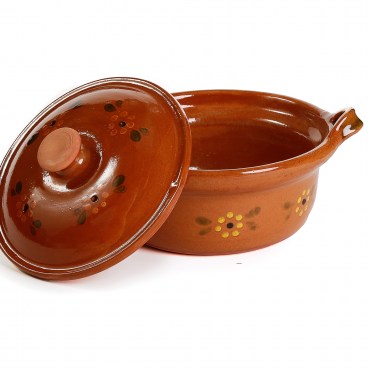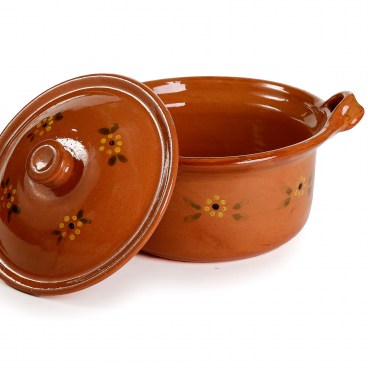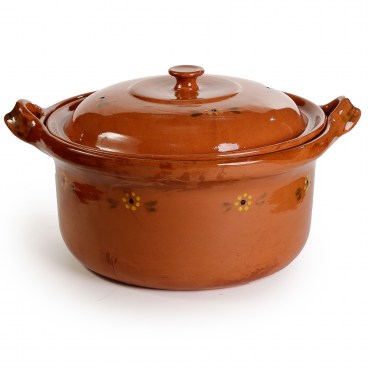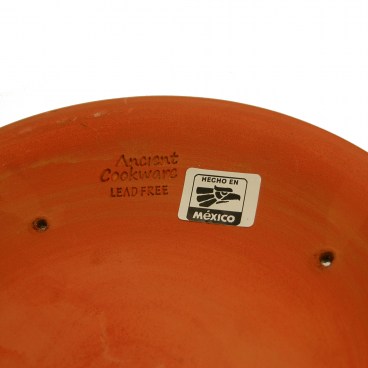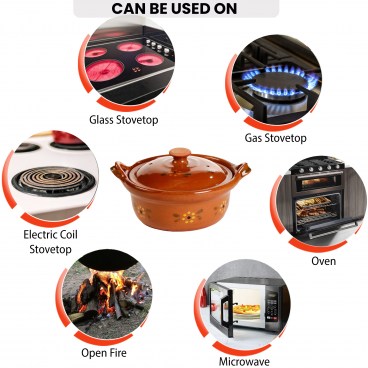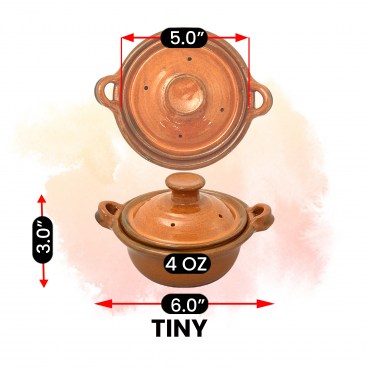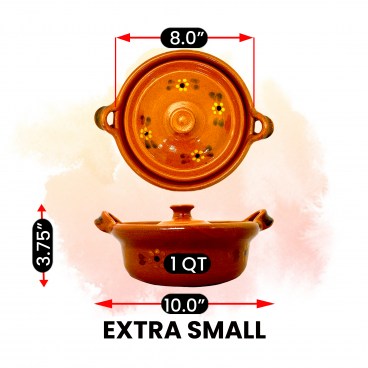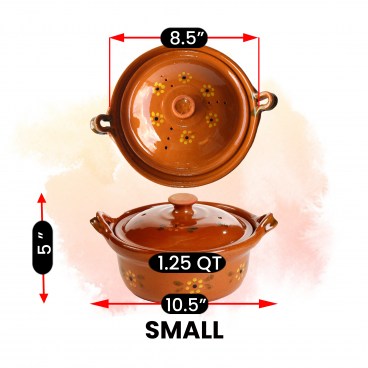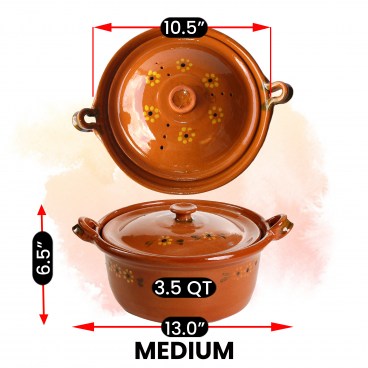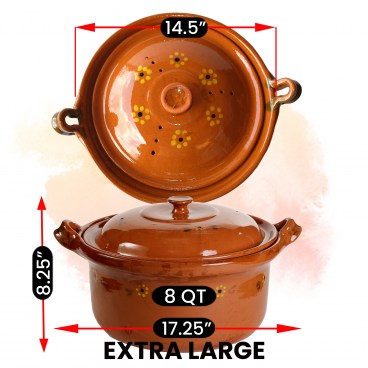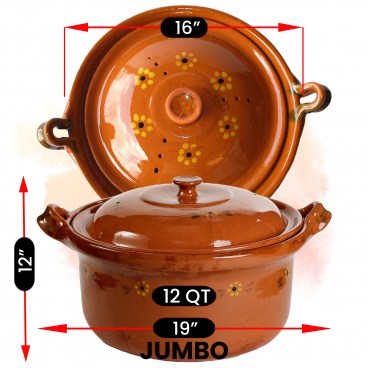 Description
About the piece

Care and Use

Curing

How they are Made

Recipes
Related Products
Reviews
Tuesday, 18 October 2016
Heavy duty, will be used again and again. Keeps hot food warm for a long time.
Frances Gibbs
Wednesday, 12 October 2016
Very good quality and durable clay pot.
Aaron T.
Wednesday, 01 June 2016
Very functional but I probably need something that has a tongue so it doesn`t splatter on the side when I pour in another container.
R. G. Cruz
More reviews