Portugese Hammered Flat Bottom Cataplana - Medium - 27 cm
27 cm - 11.25 inch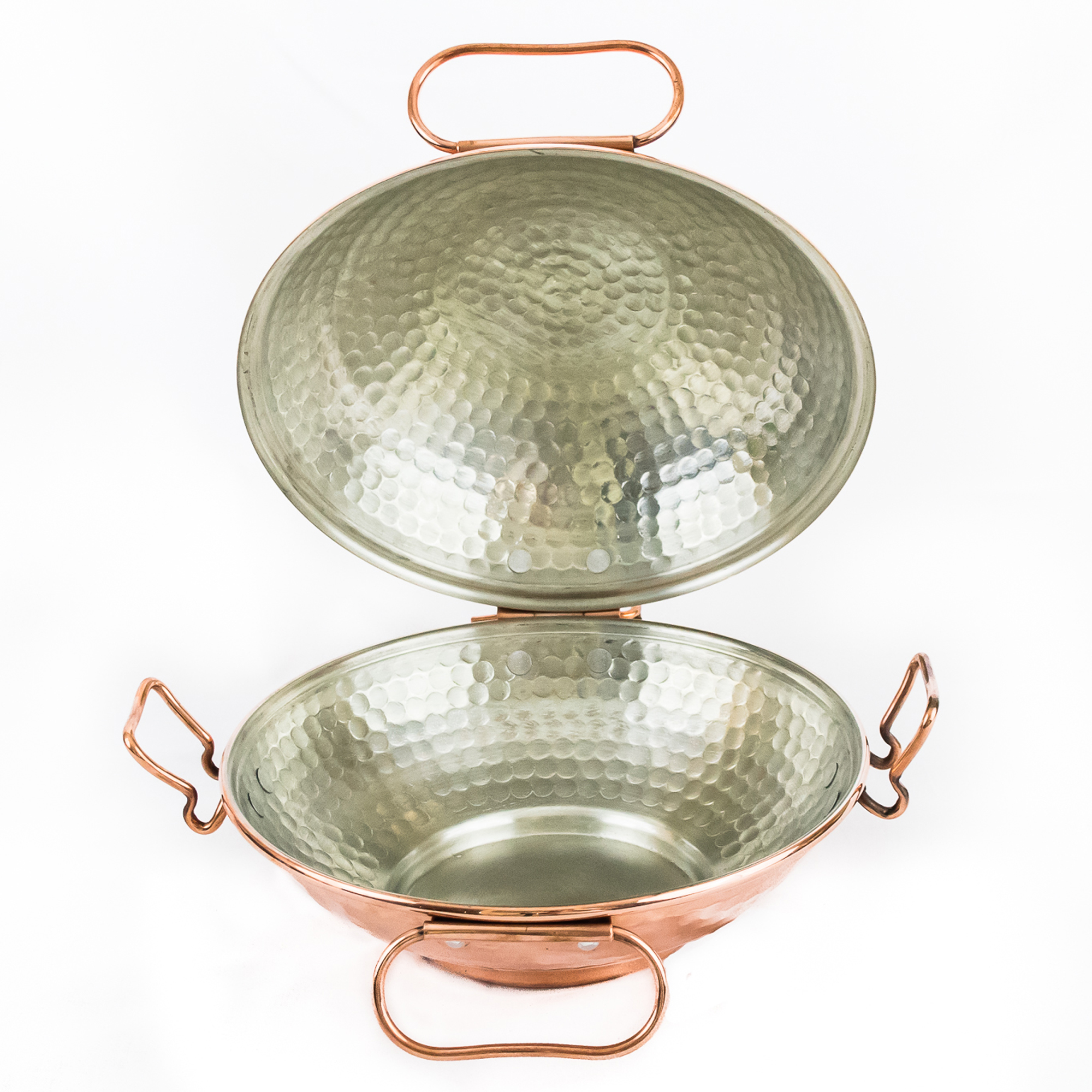 Products

Base price for variant:
$112.95
Salesprice with discount:
Sales price without tax:
$112.95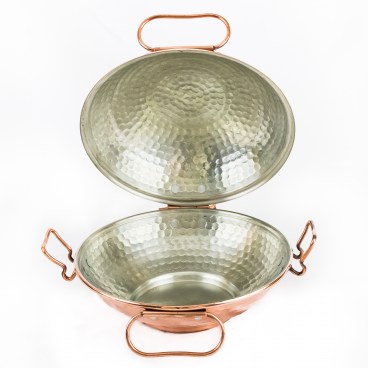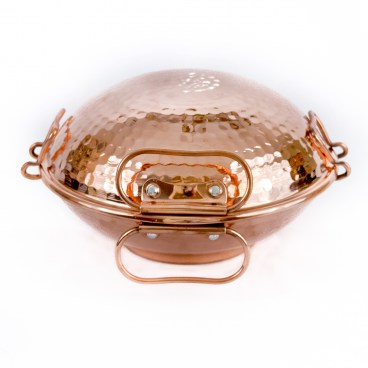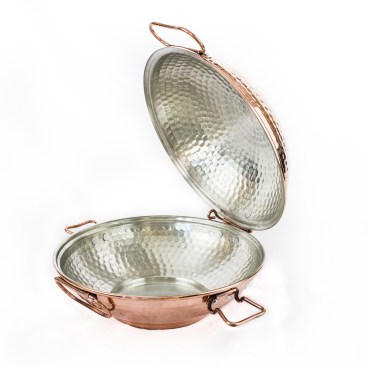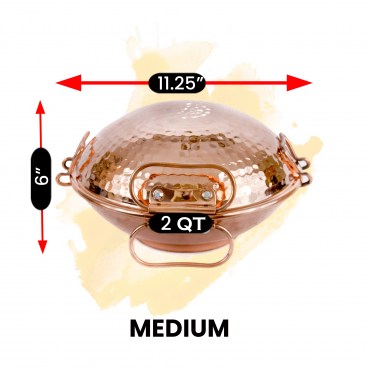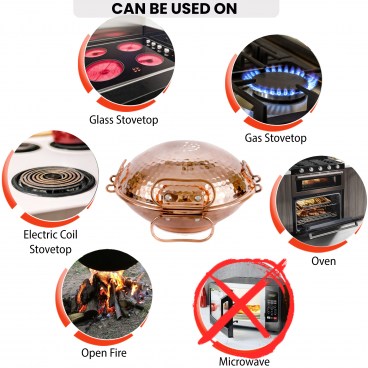 Description
Cataplana is both the name of a food and the pan it is cooked in. The best way to describe the Portuguese Cataplana pan is as two copper bowls hinged together at one end. This creates a tight seal that allows the steam from cooking to remain in the vessel thereby keeping all the aromas inside the pot, creating an intense flavor. The seals allows recipes to use less fat and therefore results in healthier cooking.
Our Portuguese Cataplanas are hand hammered copper with copper hinges, handles and closure clamps and measure 11.25 inch in diameter and hold 2 quarts. The inside of the Cataplana is lined with tin and the bottom is flat which make the pot very sturdy while cooking. Because of coppers excellent heat conducting abilities and the pot's concave shape, the heat is distributed up the sides very quickly making the Cataplana more efficient and thus requiring less energy. In addition the tin-lined interior reduces foods from sticking to the bottom of the Cataplana.
The Cataplana is not only a beautiful piece, but it will soon become your favorite piece.
Related Products
Units in box: 1
Reviews
There are yet no reviews for this product.