Indian Hammered Copper Kadai Serving Dish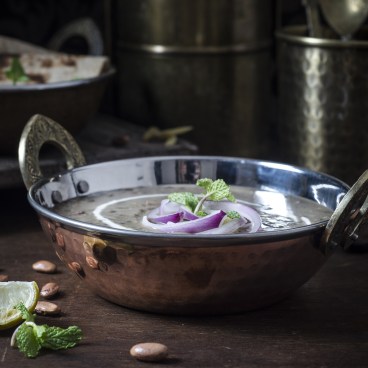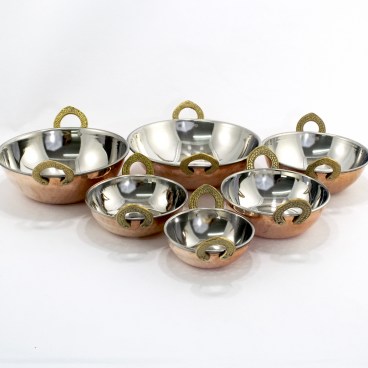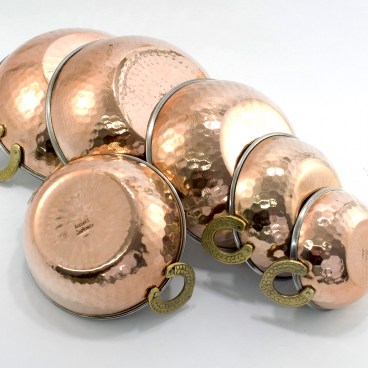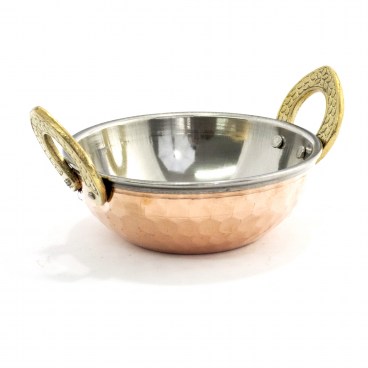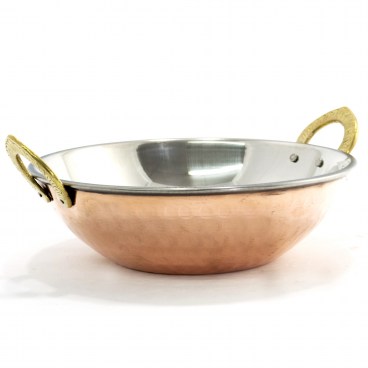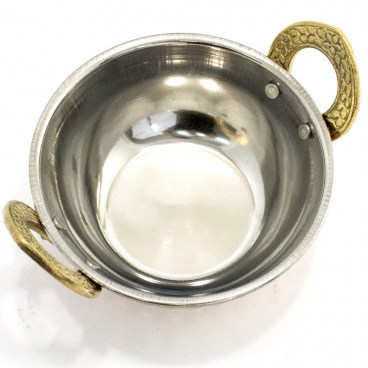 Description
About the piece

Care and Use
Related Products
Reviews
Thursday, 28 July 2016
Good product but as it says 7 cups as it make but is too small for 7 cups of anything. Product is a very good quality
Ameet Luhar
Thursday, 24 July 2014
A little too small for my needs; it`s really a serving piece for one person, so I need to buy more.
Ursula Higgins
Thursday, 10 July 2014
This bowl is beautiful. The contrast between the hammered copper on the outside, and the brilliant stainless steel inside is striking, and the size is perfect. I bought this one, and then went back and bought another one. I had bought a duo of bowls thinking they were larger, and was surprised when I got them and they were so small, only for individual use. You need to read the specs on these bowls to make sure what you are getting, because some basic info is missing from the descriptions of the various bowls, at least this one says it is "medium", but if this is your first purchase, you don`t know what large and small look like, so have nothing to compare it to, plus the pictures make them look bigger than they are, since it is merely a picture of the item, and not shown in a setting that would give you some idea about the size. I do order these bowls since they are beautiful and I am proud to use them with my Indian relatives and friends, and with Americans also, I feel so happy to see them on my table, and esp when they reflect light from candles I use. I would definately recommend these interested in really stylish Indian serveware. This stainless steel is really bright, as compared to the old stainless steel which would fade and loose its luster after a while.
Christine Beniwal
More reviews