Laos Style Mortar and Pestle
Rating: 4.75/5

Related Products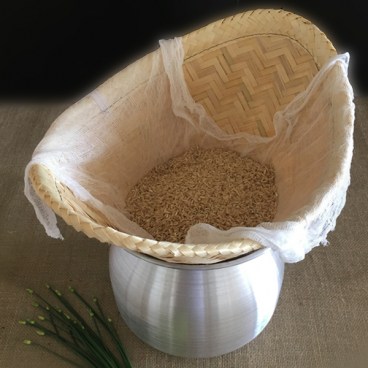 Thai Sticker Rice Steamer Set
Products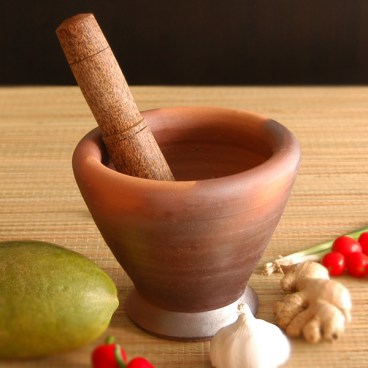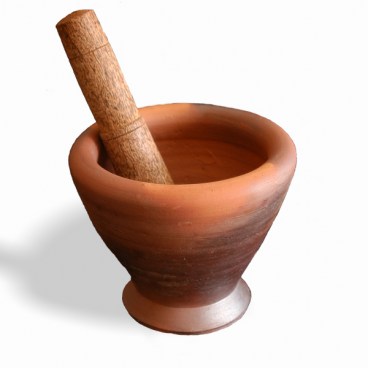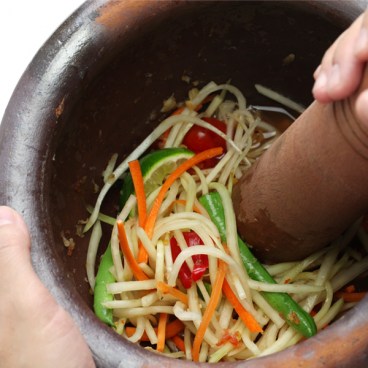 Description
About the piece

Care and Use

Recipes
Related Products
Reviews
Saturday, 19 March 2016
I absolutely love this! The quality is amazing. It came wrapped in Thai newspaper and was packed really well. EXCELLENT price for what you`re getting. I used it to grind up some toasted sticky rice for laab the day that it came in the mail. I definitely recommend this if you`re looking for a solid Laos style Mortar & pestle.
Kelly M.
Monday, 18 January 2016
This is the REAL deal. I saw some for like $120!!!! This is a very inexpensive cooking accessory for any Thai, Laos, Vietnamese, Cambodian....you name it country cooking. This is what they use every single day...sometimes several times a day. They are again...very basic, rudimentary design and considered a inexpensive cooking accessory. I use it for Som Tum, Larb Gai (yes I mash and mix mine after cooking) and several other salad dishes. Also use it for some mixing of non salad type dishes...its the real deal.
Richard
Tuesday, 26 May 2015
Well it`s pretty good mortar & pestle, but I just wish the mortar a little bigger, it kinda looks bigger on the picture
Mazoner
Thursday, 26 February 2015
My wife is from Thailand and we has been unable to find one of these in a store. She loves it and I love the dressing she makes in it for papaya salad. It is the right size, nice and heavy, looks great and performs beautifully.
WaffleRama