Lava Stone Molcajete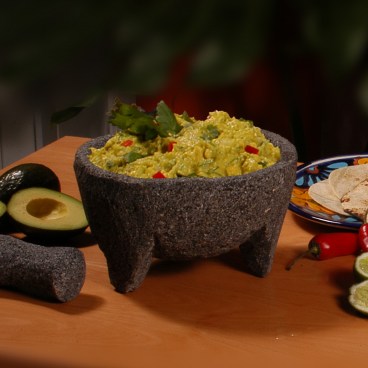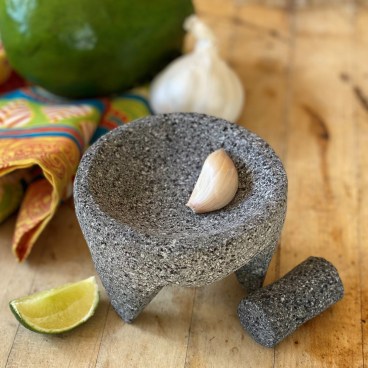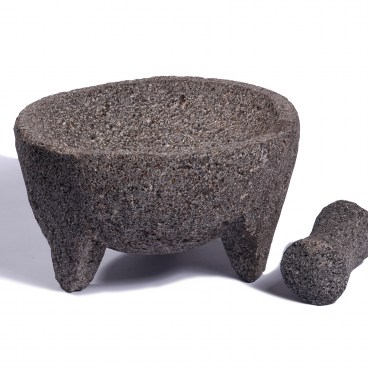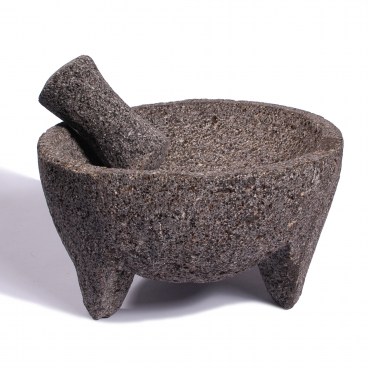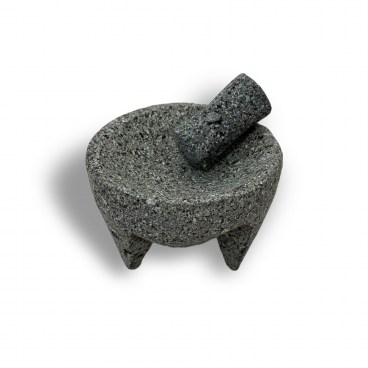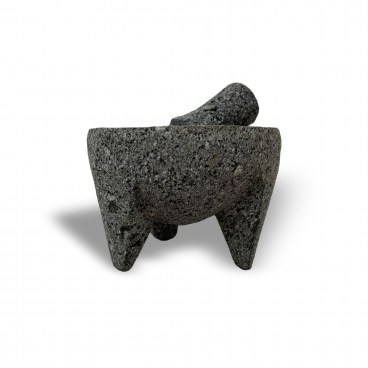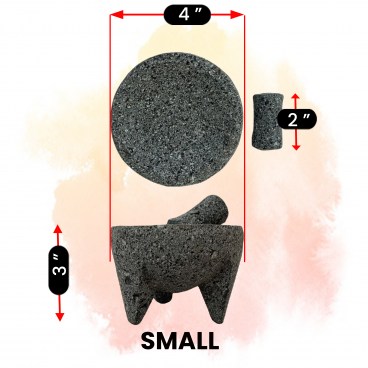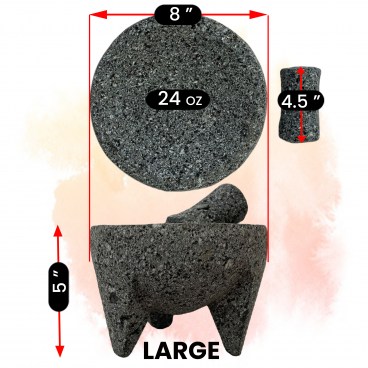 Description
About the piece

Care and Use

Seasoning

How it's Made

Recipes
Related Products
Reviews
Thursday, 18 August 2016
Thank you
Vicky
Wednesday, 06 May 2015
Product looked great, but was difficult to clean due to all the crevices.
Raymond J Mueller
Tuesday, 14 April 2015
Nice, this will last a very long time
Gorilla1960
Tuesday, 15 July 2014
Great Product! The shipping was a huge expense though. Almost as much as the item itself!
CeCe
Wednesday, 09 July 2014
Its amazing. Made salsa in it numerous times and the difference in flavor from the same recipe using a blender is phenomenal. I definitely recommend this.
Justin
Friday, 27 December 2013
Something my husband wanted to try. His Christmas gift. Hefty. The only not so nice thing was more than $18 in s&h.
Cautious Shopper
Sunday, 02 June 2013
Very Happy with my Molcajete. I had always wanted an authentic molcajete and this one is great. It is perfect for mashing avacados or grinding herbs.
Lynda Durden
Wednesday, 29 May 2013
Make no mistake, this is not as easy as using your electric coffee/spice grinder, but it is not at all hard. I love the way I can blend spices as I go; the aroma and a finger-tip taste test allow you to balance flavors like you simply can`t do otherwise. You will need to prepare the mortar and pestle for use. The surface comes to you too rough; there is the likelihood of bits of grit knocked off the surface. I found that preparation was not as complicated nor as onerous as some have described. Use 220 grit sandpaper to knock down the course surfaces; the bowl, of course, but also all other areas on which you might rub — those rough bits are sharp. Once it`s well sandpapered, measure out about a quarter-cup of rice. Starting with a small bit, grind it to a course meal. Don`t use a bunch of pressure, let the stone do most of the work. That rice is tough stuff. Keep adding a little rice at a time until it`s all meal. Then keep going until it`s more flour like. It will take a while. Don't try to rush it by bearing down, it`ll just make you tired. Now you`re ready to put it to use. Take a pinch each of cumin, coriander and sesame seed, two generous pinches of anise seed, and four or five each of whole allspice and de-stemmed cloves. Grind them in your new molcajete. Remove the seeds and stem from a serrano chile, chop and puree in the mortar. Now puree a garlic clove. Chop half a medium onion and puree half of it. Wow! This is getting good. Peel and pit three avocados, remove seeds from two roma tomatoes and dice, and rough chop some cilantro tops to taste. Mash the avocados in the molcajete and squeeze the juice from a lime or a half lemon over them. Fold in the tomatoes, cilantro and the rest of the chopped onion. Serve in the molcajete if using as a dip. If serving individually, sprinkle sesame seed over the tops. Serves six unless one of the six is me. In that case, five are out of luck. Now that`s one master class guacamole made with the right tool.
Gary Turner
Monday, 04 March 2013
LOVE IT. I had a friend tell me that the BEST way to make salsa was this. They definitely weren`t kidding. Same salsa recipe I always have used, but my friends all agree it`s the best I`ve ever made. Fantastic.
Ireaddreams
Monday, 04 February 2013
I bought this for my husband for his birthday (he lived in Mexico for a few years and loved the food there). It`s very sturdy and a great size. I ground rice in it to make it smooth, and pre-seasoned it with salt, pepper, cumin, garlic and cilantro. We`ve made salsa several times and t`s great--no rock grit or anything. This is the real deal and a great price.
Sara S.