Mexican Mini Flat Cazuela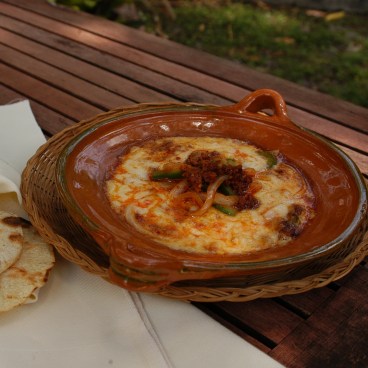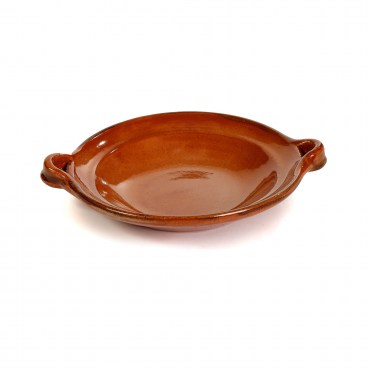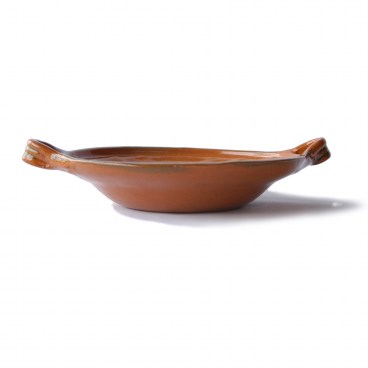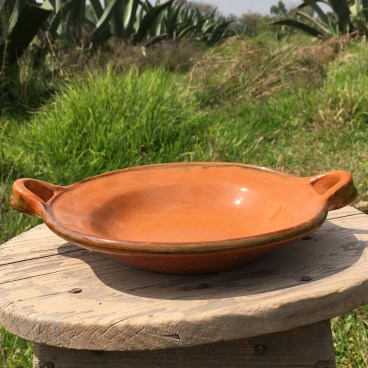 Description
About the piece

Care and Use

Curing

How they are Made

Recipes
Our exclusive design for this Mini Flat Cazuela is perfect for making Queso Fundido, or for individual serving sizes. It's beautiful glazed finish make a great presentation.
| | |
| --- | --- |
|   |   |
| Item Number: | MEX-3015-08 |
| Dimensions (inches): |   |
| Length: | 9.5 |
| Width: | 8.0 |
| Height: | 1.5 |
| Diameter: | 8.0 |
| Capacity: | 8 oz |
| How we measure | |
About the Mexican Clay Cazuela
The Cazuela is well-known throughout Mexico and can be found in just about any Mexican kitchen. They are an essential tool for Mexican cuisine and lend an authentic flavor and ambience to any Mexican table. They are widely used to prepare and serve many traditional dishes such as stews and casserole-style dishes, and great for slow cooking moles, which when simmered over an open flame acquire a special smoky taste.
Our Cazuelas come from the semi-desert region in the Mexican state of Hidalgo, where they are laboriously made by hand by our experienced artisans using 100% lead free glazes. They are certified lead free and completely safe for food use.
The pieces can be used in the oven, microwave, stovetop, or even direct flames, and can go directly to the table for an authentic presentation. The pieces can be used on a gas or electric range, however, a heat diffuser is recommended on electric ranges. And unlike other Cazuelas, ours are glazed inside and out making cleanup a breeze. The heat diffuser (which can be used with gas stove as well) has the added benefit of distributing the heat slowly to prevent foods from burning. Clay cookware can also be used on induction cooktops with the use of an induction cookware interface disk.
Related Products
Reviews
Tuesday, 05 May 2015
No dimensions were listed as I recall and it was much smaller than expected-but the quality was good
Marta K- Oklahoma
Thursday, 17 April 2014
I like this a lot! I am planning on buying a few more. It is very attractive and nice to serve appetizers etc.
Edda K. Meinardus
Saturday, 29 March 2014
Very beautiful - does everything stated and we like it so much, we just ordered the #3, 11" bowl. We plan on ordering more styles in the future. You`ll get hooked once you`ve used it. Be prepared to buy more.
Michael Schwartz
More reviews