Black Clay, La Chamba Flat Casserole
Rating: 4.83/5

Related Products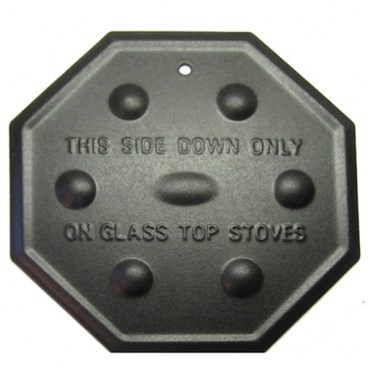 Heat Diffuser

Heat Diffuser
Products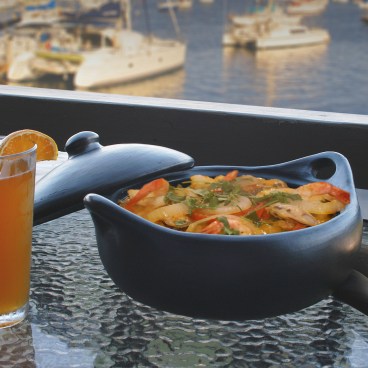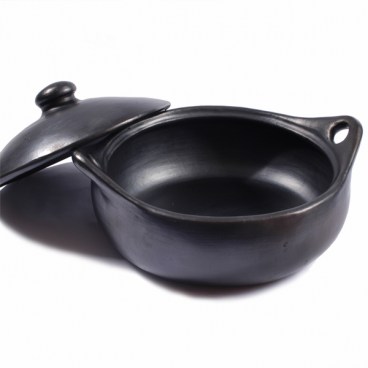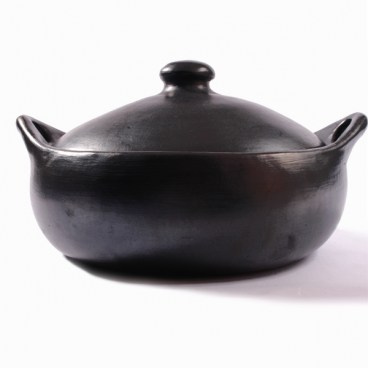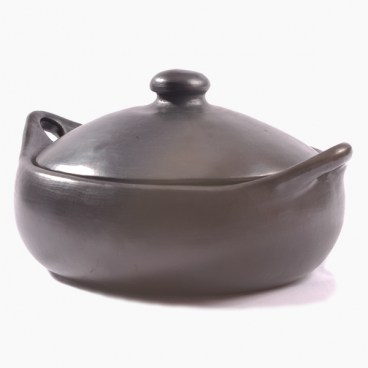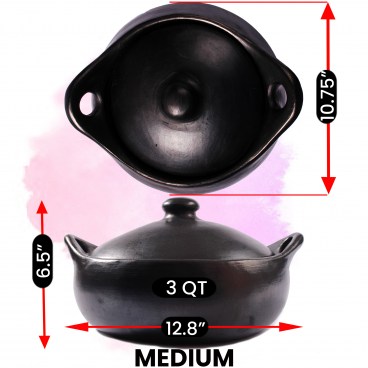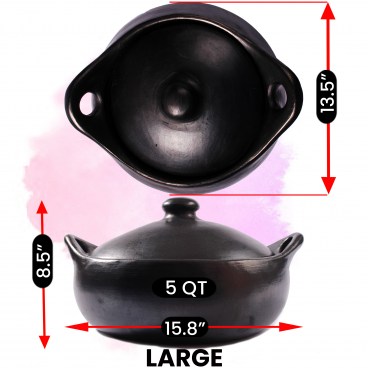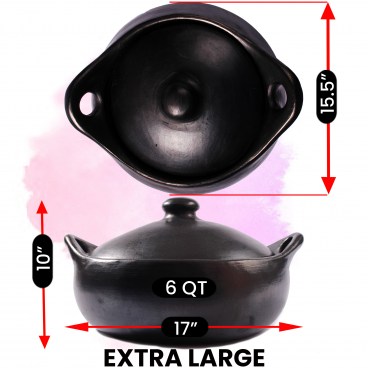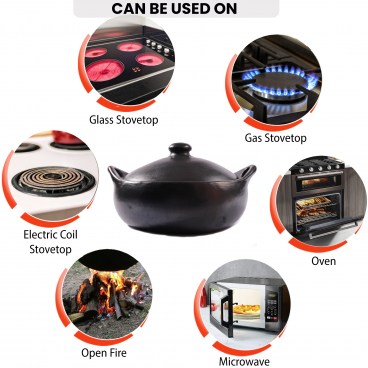 Description
About the piece

Care and Use

Curing

How they are Made

Recipes
Related Products
Reviews
Sunday, 20 November 2016
LOVE IT. Cute.
Cylinda S Mallory
Monday, 14 November 2016
Thank you
Tiffany
Sunday, 10 July 2016
I have been using these chamba pots for decades. they are wonderful. they move from stove to oven perfectly, they are beautiful and as long as you treat them well (I hand wash them but that is pretty easy - like cast iron) they last for years. highly recommended.
Shari
Friday, 08 April 2016
Everything we had hoped for and much much more. We just cooked our first Tandori Chicken in it and I have to say it was every bit as amazing as the best Indian food restaurants we had enjoyed Tandori chicken at. I was concerned that the all natural, unglazed interior would mean that it would be hard to clean, but it actually was very easy to clean, no food or sauce got stuck to the interior, and yes, the flavor was much much better than cooking in conventional pans or glass cooking ware. From oven to the table, the whole experience of working with this beautiful La Chamba Black Clay Casserole was outstanding, earthy, delicious! (review image)
John D Sebastian
Friday, 25 March 2016
I loved the idea of something simple and timeless, but this actually turned out to be a little high maintenance. First I "seasoned" it per instructions with boiling water, but the pot gave off a smoke smell that filled the house and set off my asthma. So then I thought maybe if I coated it with a banana (yes, really, as per leaflet you are encouraged to season it with a plantain or banana). Doing that reduced smoke, tho not entirely because the bottom outside can`t be coated. Then I cooked a pot of beans but the pot released a white foam residue from the banana. All this, plus the thought that if this ever should crack while in use, it would make a huge mess, makes me decide this isn`t for me. You may feel very different, who knows. Its a great size.
Anonymous
Wednesday, 23 March 2016
Great pot! Cooks so well! The beans I made in it were creamy and delicious.
Petscanner
Wednesday, 23 December 2015
OK
Lauri
Tuesday, 19 May 2015
VERY GOOD FOR MY USE AS I REMEMBER MY MOTHER AND GRAND MOTHER USEING THESE KIND OF POTS FOR YEARS. GOOD MEMORIES.
Delores Marshall
Tuesday, 07 April 2015
These pots are lovely. When one first seasons a pot in the oven with hot water they do smell a bit like warm clay, but I`ve used one for years and am about to get a few more. I`ve put mine into a hot oven with no problem but I haven`t used it directly on a gas burner. They hold heat well on the table, which is one reason I use them for all kinds of hot dishes. They have a human feel and sound to them and like all hand-made pottery they show the marks of the people who made them. The lids seal well. They are friendly pots.
Mary H. Siple
Tuesday, 03 March 2015
This is soooo nice to cook things in. And, the appearance of it in the middle of the dining table is very impressive. In fact, we had guests over for dinner and they ordered two La Chamba pots when they got home.
Randal M.
Tuesday, 07 October 2014
A great cooking pot. I use it for many things, both on and in the stove. Keeps things nice and juicy. Cooks very evenly. One of my favorite cooking tools for guest dinners. As with my other La Chambra, the only problem is the size of the knob on the lid. It`s a bit to small to get a good grip on.
Dennis A. Schmidt
Wednesday, 18 June 2014
spectacular casserole to prepare brazilian`s traditional dishes like PEIXADA and MOQUECAS. It ensure a great taste on all kind of food, from rice to Shrimp with chayote. Awesome!!
Fernando Mafra