Black Clay, La Chamba Oval Casserole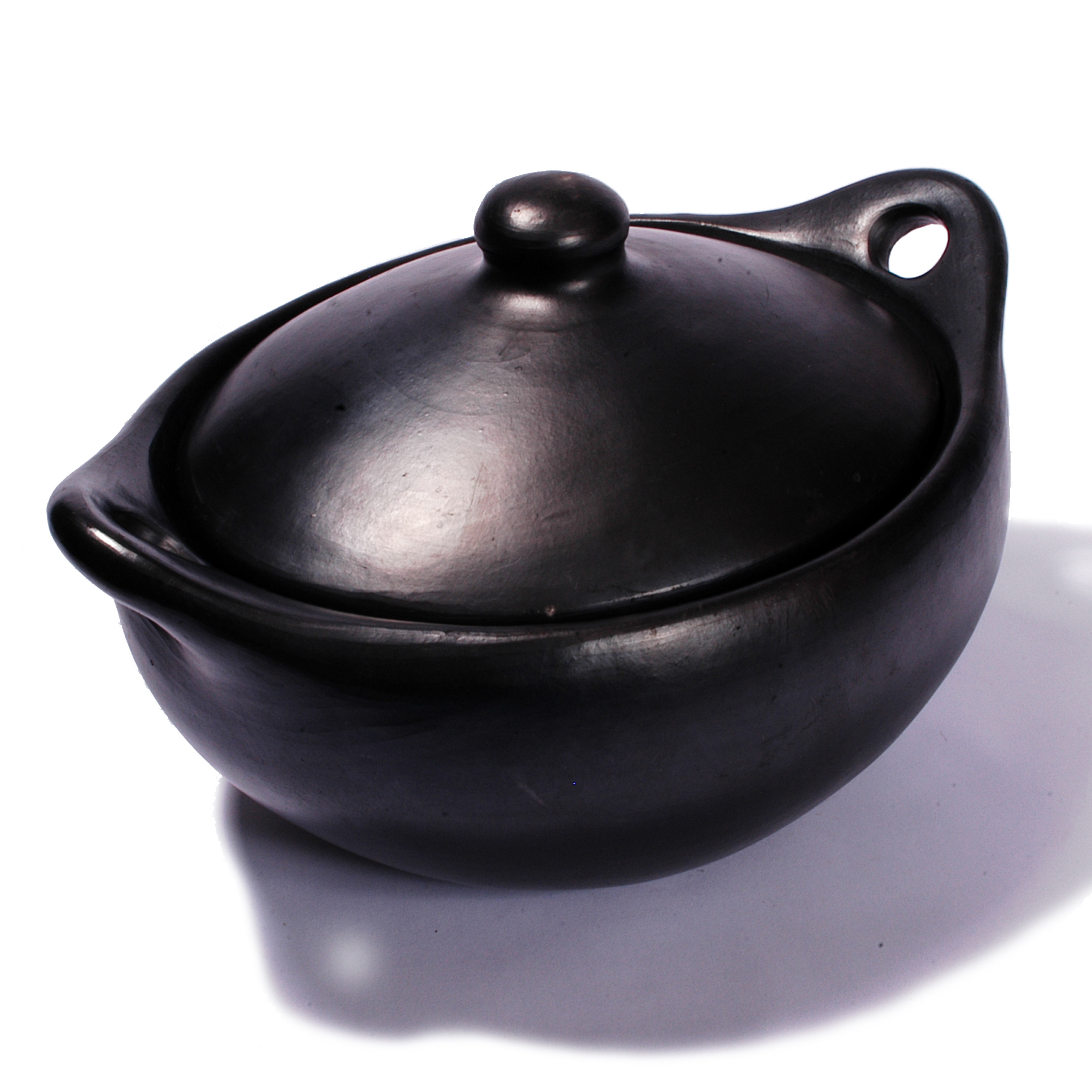 Rating: 4.67/5

Related Products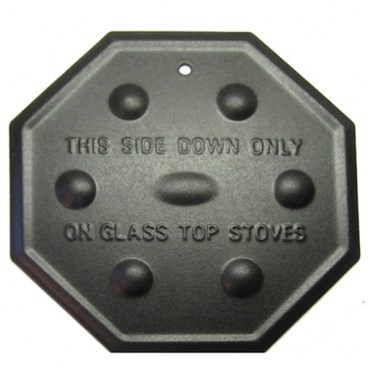 Heat Diffuser

Heat Diffuser
Products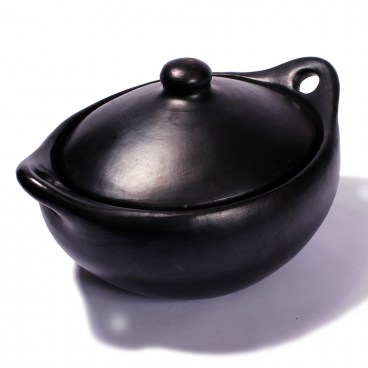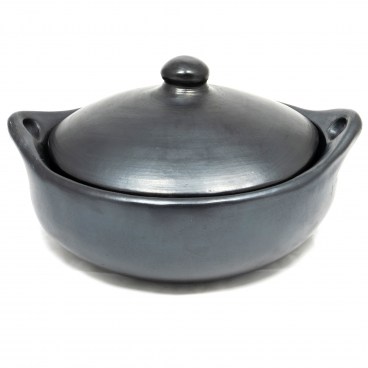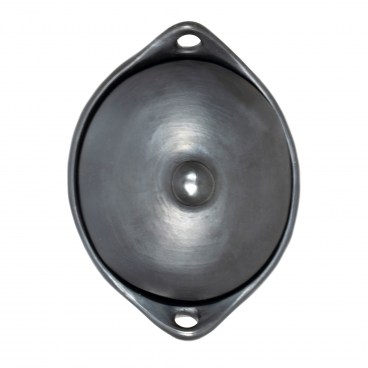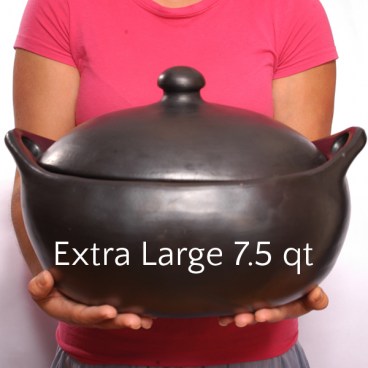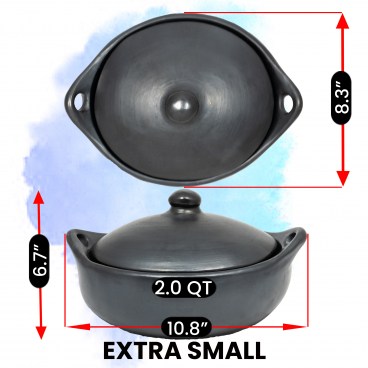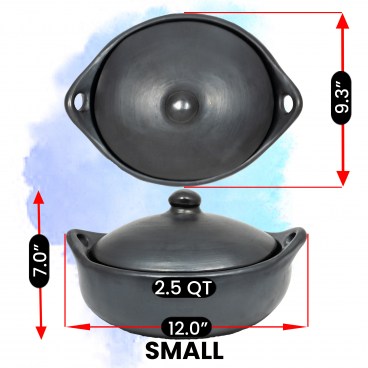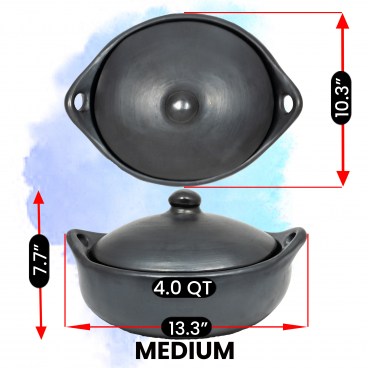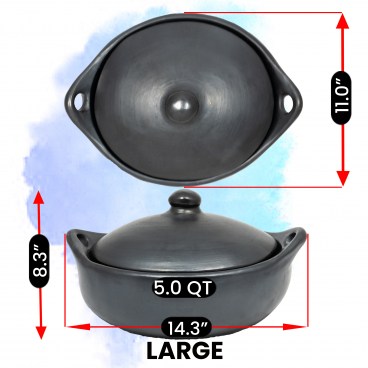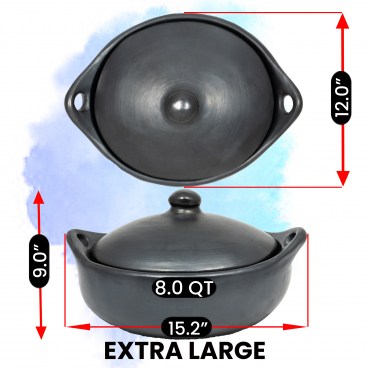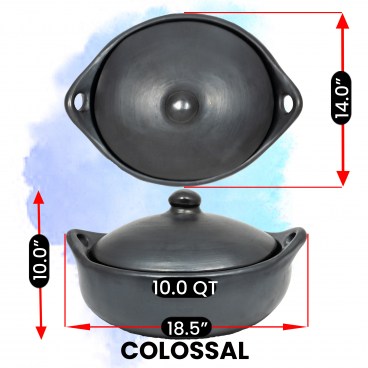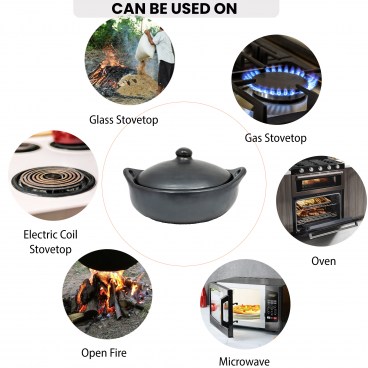 Description
About the piece

Care and Use

Curing

How they are Made

Recipes
Related Products
Reviews
Thursday, 08 September 2016
One of my favorite kitchen items, I own a couple of these things and love cooking with them. They do require more care and initial sealing. I usually boil a mix of milk and water in mine and have not had a problem. I believe you can also boil plantains in them as well to do the sealing. Once you seal them, they have alway been easy for me to clean. I just use a scrubby sponge with no soap and hot water. When I first bought them I had a gas stove, now I have an electric...I will admit, they work better on gas. I have yet to find a good diffuser for the electric stove. They say you can use them directly on the electric burner, but I am not convinced that clay on the burner is a great idea, and they recommend that you use a diffuser. They are not recommended for glass top stoves and induction would not work without a suitable diffuser. Be aware that these are handmade items...the lids don`t fit exactly perfect and the sizes are estimated. I use mine in oven now more than anything...one thing you need to keep in mind is that you should not put these in a pre-heated oven. If you have a recipe that requires the oven to be pre-heated, this is not the container to use. For stews and casseroles that you can put in the oven as it is heating, you are golden.
Johnnycakes
Monday, 28 March 2016
I am very satisfied with the product and the experience of the purchase.
Sharon R.
Sunday, 21 February 2016
Excellent to back with, stew turned out great, meat was very tender. Beautiful bakeware, goes straight from the oven to the table and looks "classy".
Kelly Campbell
Wednesday, 17 February 2016
I must admit that my first use (with a heat diffuser) I was listening for a crack and disaster. La Chamba Pots are fantastic and of great workmanship, they are truly works of art. I made a beef stew first, started on the stove top to braise the meat and completed in the oven. The flavors produced by the clay where amazing and better then my Le Creuset. I did preheat my oven before moving my La Chamba from stove top so it would be closer to pots temperature but if only doing in oven I would have but pot in oven then turned it on. I have now ordered a soup pot I loved this Casserole so much. I am now a huge fan of La Chamba.
CincyCook
Tuesday, 15 September 2015
Very good looking pot! Lid doesn`t fit very well. Beauty vs. function. buy it if you like the way it looks, don`t buy it if you want a really good pot & lid fit.
Tallman
Tuesday, 05 May 2015
Just wish lid was better fit but love it
Renaemonette
Tuesday, 07 October 2014
A wonderful cooking tool. I use it constant both on and in the stove. I do a lot of Mrxican-style cooking and this is essential. The only negative is the the size of the knob handle at the top is a bit too small.
Dennis A. Schmidt
Tuesday, 25 February 2014
It`s perfect! Really large, beautiful done. And the food that is cooked in it tastes great. The seller was prompt and it was well packed.
Carolyn
Sunday, 29 November -0001
Beautiful piece, very weighty. Came packaged very well. Noticed the top lid does not seal real tight but lays pretty firmly on the pot. Love the beautiful black satin color and the size is perfect for a nice small roast or chicken. Unfortunately, I haven not used it yet but will write another review after doing so. I plan to purchase more pieces.
Paula