Black Clay, La Chamba Round Serving Dish w/Lid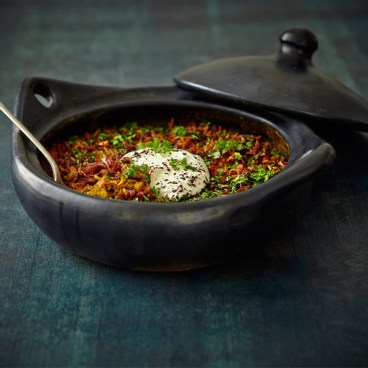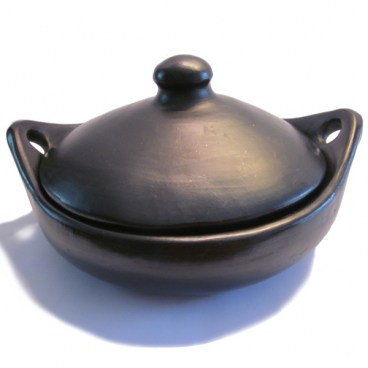 Description
About the piece

Care and Use

Curing

How they are Made

Recipes
Related Products
Reviews
Monday, 05 September 2016
This can be used for cooking as any of the La Chambra pieces. The lid fits just right in one position and lets a bit of steam out in other positions. It is a beautiful handmade item. I was a bit surprised that the clay itself is not black, rather the type of firing blackens the clay. There were traces of charcoal on the first cleaning.
Judy T.
Saturday, 09 August 2014
Great product.
Majda Behani
Tuesday, 24 June 2014
I`ve had other LaChamba cook/bake/serve ware for several years and decided to replace some of my metal pots and pans with LaChamba. It cooks evenly and the food tastes great. Be careful to let it heat slowly...I cracked one of my old pots by putting it on a hot burner. Ancient Cookware is a fabulous company with fantastic customer service and their prices are good...even with the shipping costs...and I do not say things like that lightly.
Laynie
More reviews