Black Clay, La Chamba Casserole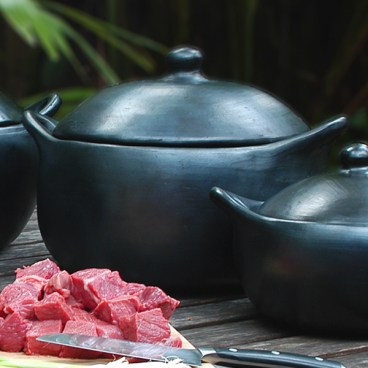 Rating: 4.88/5

Related Products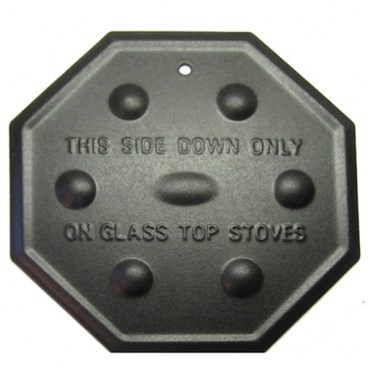 Heat Diffuser

Heat Diffuser
Products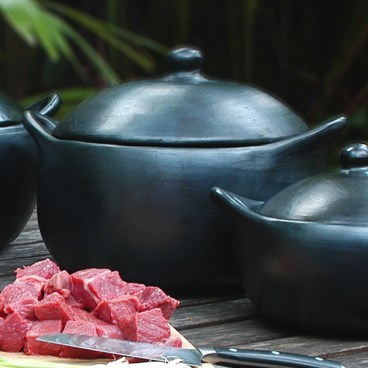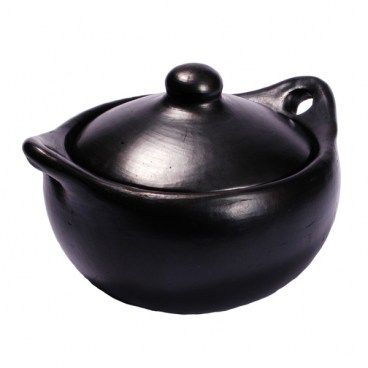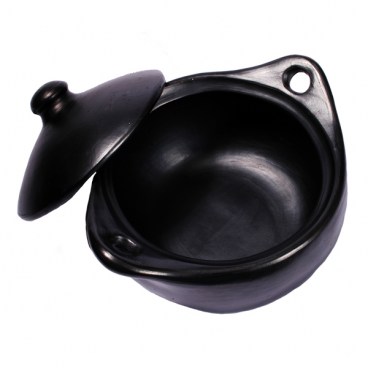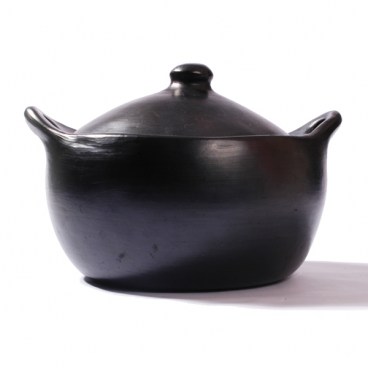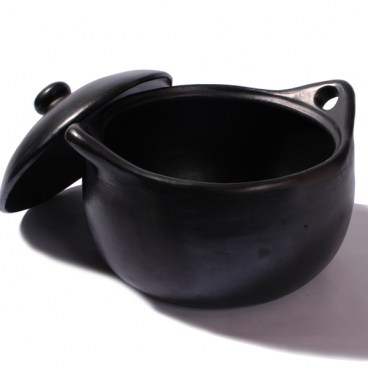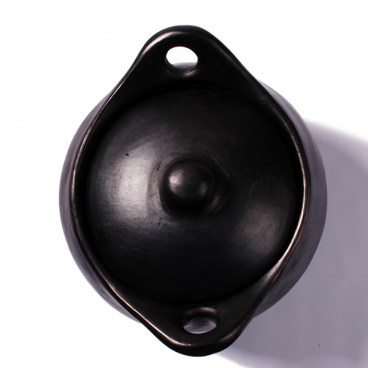 Description
About the piece

Care and Use

Curing

How they are Made

Recipes
Related Products
Reviews
Monday, 14 November 2016
Thank you
Tiffany
Sunday, 24 July 2016
This stew pot is exactly what I was looking for! It`s thick and defintiely the best among all other clay pots online.
BRUNO
Monday, 16 May 2016
Haven`t used my dishes yet, but I love the black matte design. Looking forward to baking a casserold for friends and presenting it in this handsome dish.
Daniel
Tuesday, 16 February 2016
This pot is beautiful. I followed the instruction that came with it and used plantain and milk to season it. I enjoy the beauty of the black finish and the functional, gentle roundness. I have used it in the stove and on the stovetop to cook beans. It cleans up easily even without using soap.
Susan
Wednesday, 16 December 2015
Nice Clay pot, very good customer serve, thank you!
MING LI
Monday, 02 November 2015
I LIKED IT ! IT WAS GOOD TO COOK
SD
Friday, 24 July 2015
well-made, can`t wait to try it out!
Philip M. Tom
Tuesday, 07 July 2015
use it every week....love love love it!
Shirley H.
Wednesday, 01 April 2015
This is an awesome stew pot for slow cooking
Kiki
Monday, 19 January 2015
We bought one a few years ago that my husband (the chef in our family) uses very frequently to cook, perfectly and evenly, wonderful dishes often in the oven. His son and wife admired both the pot, and the food that came from it, so this year we gifted them one for the holidays. Now we admire the food that they create in their own pot!
C. Cromer
Thursday, 27 November 2014
I had purchased a clay pot and matching soup bowls on a trip to Colombia- carried them on board all the way back to Arizona. When I took the big pot from the overhead compartment after landing it slipped from my hands and broke in two! I ordered this pot with some reservation about whether it would actually be what I needed. This pot has exceeded my expectations it is well made, perfectly balanced on the bottom, lid fits perfectly and is heavy duty enough to last a lifetime. The price is a lot less than a flight back to Colombia! Thanks for making this available! Now I can make all the dishes that require slow clay cooking!
TBeggs
Wednesday, 20 August 2014
It appears to be exactly as advertised but haven`t had chance to use it yet. Need part to place over burner.
Roxanne
Sunday, 29 June 2014
It makes the best food. Just love it,
Anonymous
Monday, 19 August 2013
The stew pot is wonderful. It was recommended by someone at work and I have to say it was a good purchase.
George S.
Friday, 19 April 2013
I own some pieces of these la Chamba clay pots and not only they`re beautiful, but they`re a true piece of art. I have read about some comments and it seems that not many people knows about the care nor the appropriate way to cook with it. All I can say is that you need is a heat diffuser if you have an electric stove, the pots work best in an open flame. Patience, good ingredients and seasoning and the rest is to leave it to the pot to do its job. The result is a great tasting dish that can be serve right from the pot. Do use a wood spoon to mix or to serve the metal contact can scratch and ruin the pot.
Luz
Saturday, 16 February 2013
A good looking large pot. Following the instructions it works well. The lid was a bit small - the company immediately sent me a replacement. (As the pots are hand made, the lids are very individual and it seems that two of them got swopped). The replacement was perfect.
6_penny
Saturday, 24 November 2012
Haven`t used my dishes yet, but I love the black matte design. Looking forward to baking a casserold for friends and presenting it in this handsome dish.
Connie