Indian Clay Curry Pot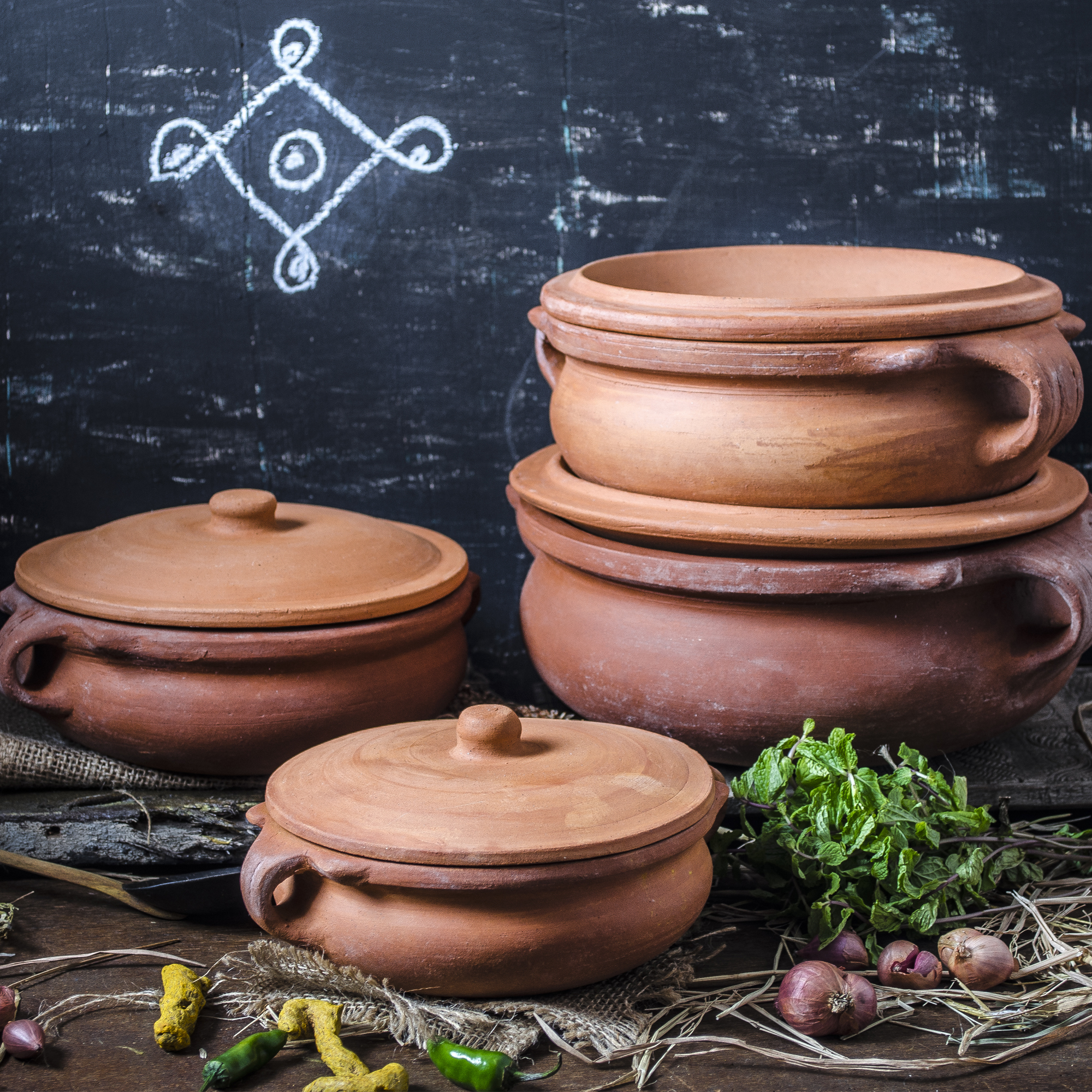 Rating: 4.68/5

Related Products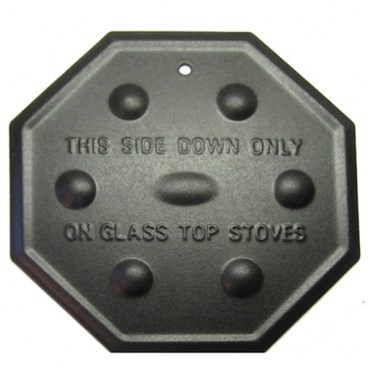 Heat Diffuser

Heat Diffuser
Products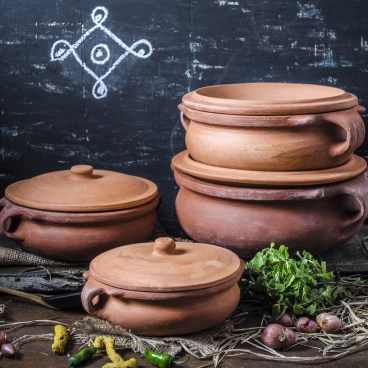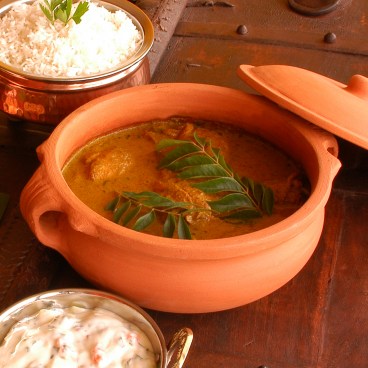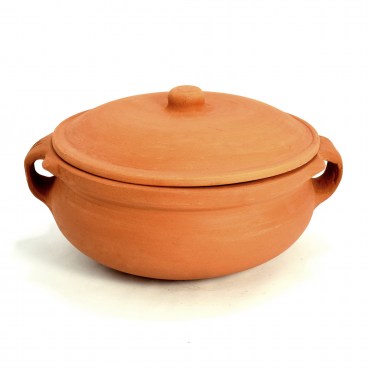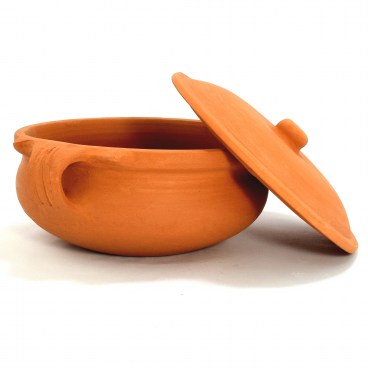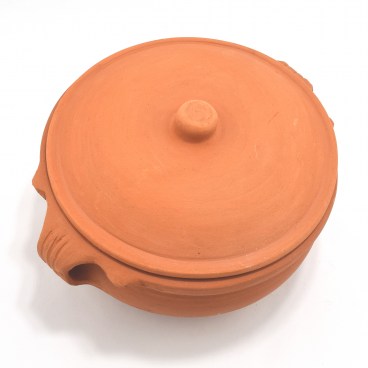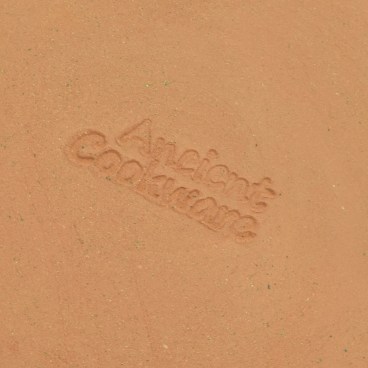 Description
About the piece

Care and Use

Curing

How they are Made

Recipes
Related Products
Reviews
Sunday, 13 November 2016
Loved it..I was little hesitant to buy it as I was not sure how it`s gonna arrived. But it came beyond my expectation. Came in excellent packaging condition. Flavour comes out very good. Very happy with the purchase. Definitely going to recommend this.
Zainab Ali
Monday, 31 October 2016
Excellent customer service.. Very quick to resolve the issue and the pot is Great!! Recommended!!
Shakti
Monday, 24 October 2016
I like my clay pot I didn`t use it yet .I`m going to use it during the holidays time. I will tell all my friends and family about the clay pot is a fabulous .
Angela R. Jones
Monday, 19 September 2016
This is really awesome!!!
Nima
Monday, 19 September 2016
This is really awesome!!!
Nima
Monday, 19 September 2016
This is really awesome!!!
Nima
Friday, 16 September 2016
very good in size and also weight.. good quality after seasoning doing great job
RajeshKanna
Wednesday, 07 September 2016
My very first clay pot. I love it. I`ve used it once so far, made a veggie stew. It`s great. It holds a lot and does the job beautifully. I can`t wait to make rice in it; I hear it makes really good rice.
Laughsalot
Thursday, 14 July 2016
Great pot. Great value!
Michele B. Grant
Friday, 24 June 2016
Great!
skd
Sunday, 06 March 2016
Love this pot! Using this for 4 months now and flavor is excellent in whatever i cook. customer service is awesome.had some questions and they helped very well.Recommended my friends and they are going to buy too!
Sara
Thursday, 19 November 2015
Good for making curries.i love it!
Sara
Tuesday, 10 November 2015
My daughter ia at one with nature and the pot was for her. She loves it.
Marilyn
Thursday, 08 October 2015
Its a nice pot. But La Chamba far superior
Mohamed Aniff
Wednesday, 30 September 2015
Promotes healthy cooking and brings aroma while cooking.
Sree
Wednesday, 23 September 2015
It´s OK! The pot seemed very small. I have used it a few times and find it to be nothing special.
Phil
Wednesday, 26 August 2015
It was a little smaller than I thought, but it`s the perfect size for me. Prepped it as described in the description section and it worked like a charm. Good buy!
Juliet
Wednesday, 05 August 2015
So good, made my momma cry. I bought 4 of these pots for my mom to make her authentic, South Indian Kerala dishes. She found similar pots on her last trip to India, but when she tried to bring them back to the US, they unfortunately crumbled during the flight. As soon as the packages arrived at our doorstep, my mom brought a knife outside and opened the boxes right on our porch. Bubble wrap and foamy things were everywhere. She cried tears of joy and happiness as she cradled the 4 pots with more love than she did her 3 daughters. Thank you so much Ancient Cookware for giving my mom this little piece of home that she missed so dearly! (And for helping make me her new *favorite* daughter!) ;) For those potential customers reading this review, I highly recommend this product. It was absolutely created and shipped with love. There were no imperfections, cracks, or deformities. If taken care of properly (and with love), these pots will survive and provide nourishment for many generations after yours. Buy it! :)
Anonymous
Tuesday, 07 April 2015
I want to buy the next size bigger one, please make it available!!
ADD
Monday, 23 February 2015
I bought 2 of these, one to cook vegetable curries and one to cook only fish/seafood recipes.My mom has different size and shape clay pots for cooking all types of food and she set aside at least 2 pots only for fish curries. I am following her footsteps and just thrilled to cook in clay pots. It is the right size and color I was looking for. The service was excellent.
G. John